6th Oct 2020 - 06:00
Image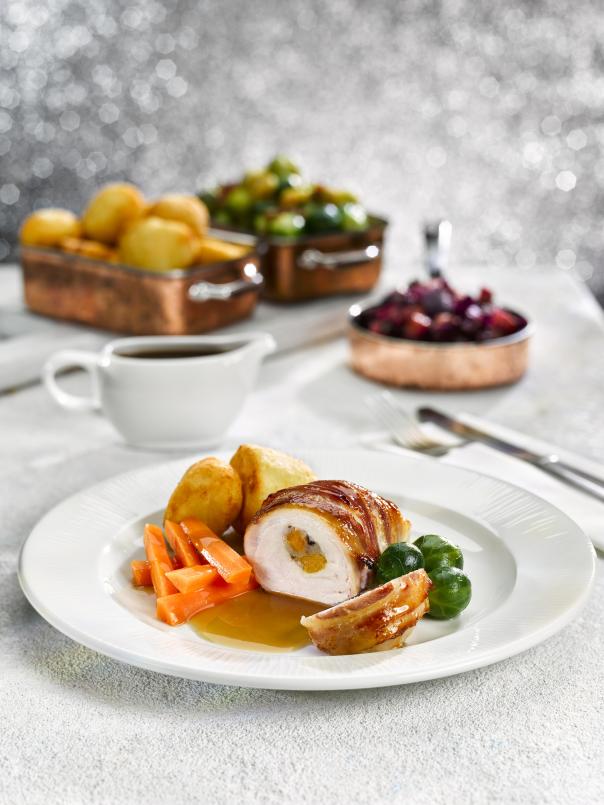 Abstract
With Government rules concerning Covid-19 constantly changing, these are challenging times for foodservice operators trying to plan for the festive season, writes Sheila Eggleston, Public Sector Catering magazine's food and drink editor.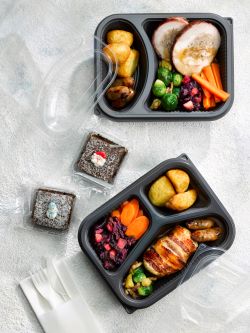 Thanks to the Eat Out to Help Out scheme, cautious consumers became more confident eating out and sales rose. But with the festive season looming – one of the most profitable times for foodservice operators – any optimism has been dampened by recurrent lockdowns and the 'will it be xmas or x-miss' mantra making it difficult to predict what's in store, particularly when it comes to ordering supplies.
Foodservice provider Bidfood has advised foodservice operators to "treat Christmas with caution" amid the Coronavirus epidemic, with emphasis on combining wow factors with safe and social distancing across all sectors.
Safety was now top of consumers' wish list, it says. According to the 2020 CGA and Fourth Business Leaders Survey hygiene and cleanliness ranked top when it comes to food and drink, whereas prior to Covid-19 this was sixth in the list.
Following its consumer research to gauge their feelings and expectations about a Covid-19 Christmas, Bidfood's 2020 range is accompanied by guides on how to get through the pandemic. While consumers still hoped to celebrate, Bidfood says socially distanced small gatherings, single serve food or personal buffets would be the new norm.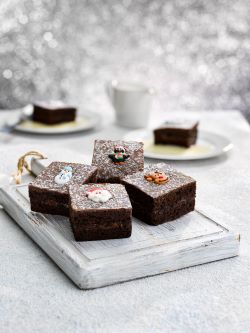 Lucy Pedrick, head of insights at Bidfood, says that its research would help inspire menu planning up to Christmas and beyond. But it recommends finding a balance as things will be smaller, that is, in parties, social circles, menus and budget, and reduced Christmas events, with fewer people celebrating in public places.
"Forty-eight per cent of consumers ranked 'feeling safe' as their top priority when dining this year, so it's important for operators to blend good food and drink with a safe environment to create memorable experiences," comments Pedrick. "Now supplying direct to consumers, our offering this year has been designed with both operators and consumers in mind, acknowledging the increasing concerns of the general public amid the Coronavirus pandemic."
Bidfood's research showed that they still wanted the traditional touch (26%) with menus featuring favourites such as pigs in blankets, and alcohol infused desserts and bakery such as its new jewelled Christmas cake and Bailey's melt in the middle pudding, which allows operators to use the Bailey's logo on menus. However, safe environments were more important than the food; consumers wanted visual safety precautions – limited seating capacity and PPE – with QR codes as another element of reassurance.
Noting consumers' support for local businesses during lockdown, Bidfood is also supporting this trend with new British Farmstead turkey ballotine with Gloucester old spot and caramelised onion sausage meat. It is also offering new lines such as Farmstead turkey paupiettes with Cumberland, cranberry and apricot stuffing, and goat's cheese soufflé with pumpkin seed crumb base to satisfy demand for individual portions.
Vicky Tripp, campaigns and activation manager, says that its aim is to deliver a safe and prosperous Christmas and new products. This year there are 530 products with 48 new ones to satisfy consumers' needs such as on the go and premium desserts.
Tripp says it was also important to address dietary requirements including vegan and gluten-free, as well as demand for more sustainable products. "With this in mind, Bidfood has launched a range that appeals to those conscious consumers, from classic vegan Wellington slice, plus our gluten-free and vegan mirrored chocolate truffle torte, which we're particularly excited about," says Tripp.
In addition, its new Christmas crackers are sustainable – free of single-use plastics, zero glitter by using textures and finishes for effect, and recyclable – with proceeds from the sale of many being donated to the Trussel Trust charity.
"Traditional buffets have played a big part in this festive occasion for social and workplace events," adds Tripp. "With social distancing we've thought of new ways to keep buffets alive albeit in a different format to maintain safe places for everyone. A couple of ways is to cater for smaller groups and provide small plates and bar menus for those not wanting to sit down for a full three-course meal. Or they could turn traditional sharing buffets into individual buffet platters using different types of plates."