15th Jun 2022 - 04:00
Image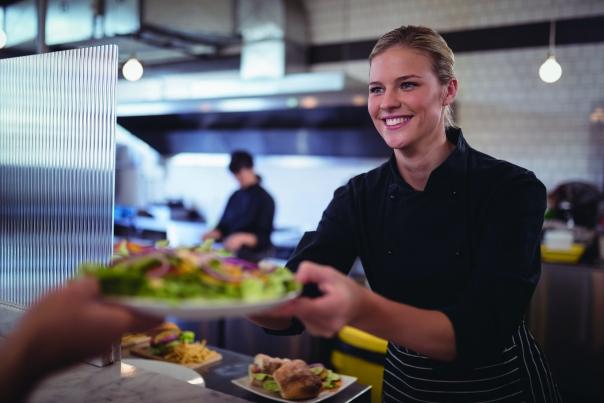 Abstract
Bill Toner, chief executive of contract catering company CH&CO, highlighted the industry's need to attract talent and the importance of investing in training.
My company, probably like every other business in hospitality, is facing big challenges in finding enough people with the right skills to fill all of our job vacancies. We've had the perfect storm of Brexit and Covid and it seems there just aren't enough people looking to work in our sector anymore.
There is some consolation in the fact that it is a very big problem shared across the industry but if we don't collectively resolve it, our businesses will eventually struggle to grow and climb back to pre-Covid sales levels.
A factor linked to Covid is that when people worked or stayed at home, many also reconsidered matters such as their work lives, hours on the job, commuting times, job satisfaction, career potential and so on and as a result, the industry has lost many good workers.
Worryingly, they didn't find the idea of returning to the roles and hours they used to have very appealing. So how do we resolve this challenge?
There are many approaches we need to look at – and too many for one article – but part of the solution must involve reinventing or refining what a career in hospitality can look like. Much employee research over the years has shown that while salary is important, it's rarely the most important factor to an employee.
They also want to feel valued and see that they have the potential to grow and develop.
Our industry has some significant positives, and it is one of the very few where you can start at the grass roots of an organisation and, with the right training and development along the way, reach a position on the board.
Ability has to come into the mix too, of course, but the important thing is that it is absolutely possible to scale a hospitality career ladder to the top, if that's what someone wants.
If you call that a vertical career, it's also very possible to have a rewarding lateral career – reach the level that you want and then move sideways into different roles to continue challenging yourself. For example, move from operations to finance or marketing or HR or … the possibilities are almost endless.
At CH&CO we've spent a lot of time over the past two years re-examining our career path options and learning and development opportunities and linking those in with the whole career package.
We, like every hospitality business I'm sure, recognise that in order to attract the best talent, we have to give people the opportunity to build amazing careers and feel valued by the employment package and terms offered. It's not easy to do all of this when we've all experienced such challenging times economically, but what alternative do we have? 
There are many roles in hospitality that are hard to manage on flexi-time or work from home, but there are many roles where this is possible – particularly those in support roles.
We need to look at maximising flexibility, within the constraints of the company's operations, because by doing so, we may be able to attract people that we have overlooked before.
Another route to more employees is linking with organisations such as Springboard, The Prince's Trust and Well Grounded. Giving job opportunities to those with barriers to employment is a win-win. We support people into employment and we also unleash new talent.
We are not only competing with each other to attract this talent but also sectors like retail. Hospitality skills are very transferrable, but we in foodservice, for example, offer great benefits that also have a value – free meals on duty, free uniforms, social hours. Further up the organisation, the benefits and salaries we offer rival those offered in many blue-chip organisations.
For young people especially, hospitality careers offer so much potential. Modern apprenticeships offer structured and quality training programmes, and not just to gain practical skills; to train all the way to degree level too, if appropriate, and all points in between.
Workers could potentially start with no or few qualifications and then develop their education and skills through apprenticeships. These programmes have been proven to close the skills gap and retain talent. And given the skills shortage, we all have a responsibility to invest more in training than just the Apprenticeship Levy.
Structured career plans that team members can aspire to must be effectively communicated so that they can understand and see what their true potential can be. An organisation that values and develops its team has its reputation built on how it treats its people.
Management teams will need to buy into the importance of training and career development for team members at all grades, and be measured and rewarded based on their success in this area.
The challenge is daunting, and many companies have already made significant strides forward to make themselves an 'employer of choice'.
As we return to normality, time will tell whether what was deemed an employer of choice before Covid, still fits the bill in a post-Covid/Brexit world, but we must all keep pushing those boundaries and challenging current practices if we're going to win this fight.