18th May 2020 - 14:02
Image
Abstract
After years of championing the advantages of hot desking, shared workspaces and the benefits of an informal chat around the kitchen, the facilities management rule book is going through a series of out-takes and edits.
Anthony Bennett, co-owner, Bennett Hay
Ben Masterson-Smith, head of practice, Transit Studio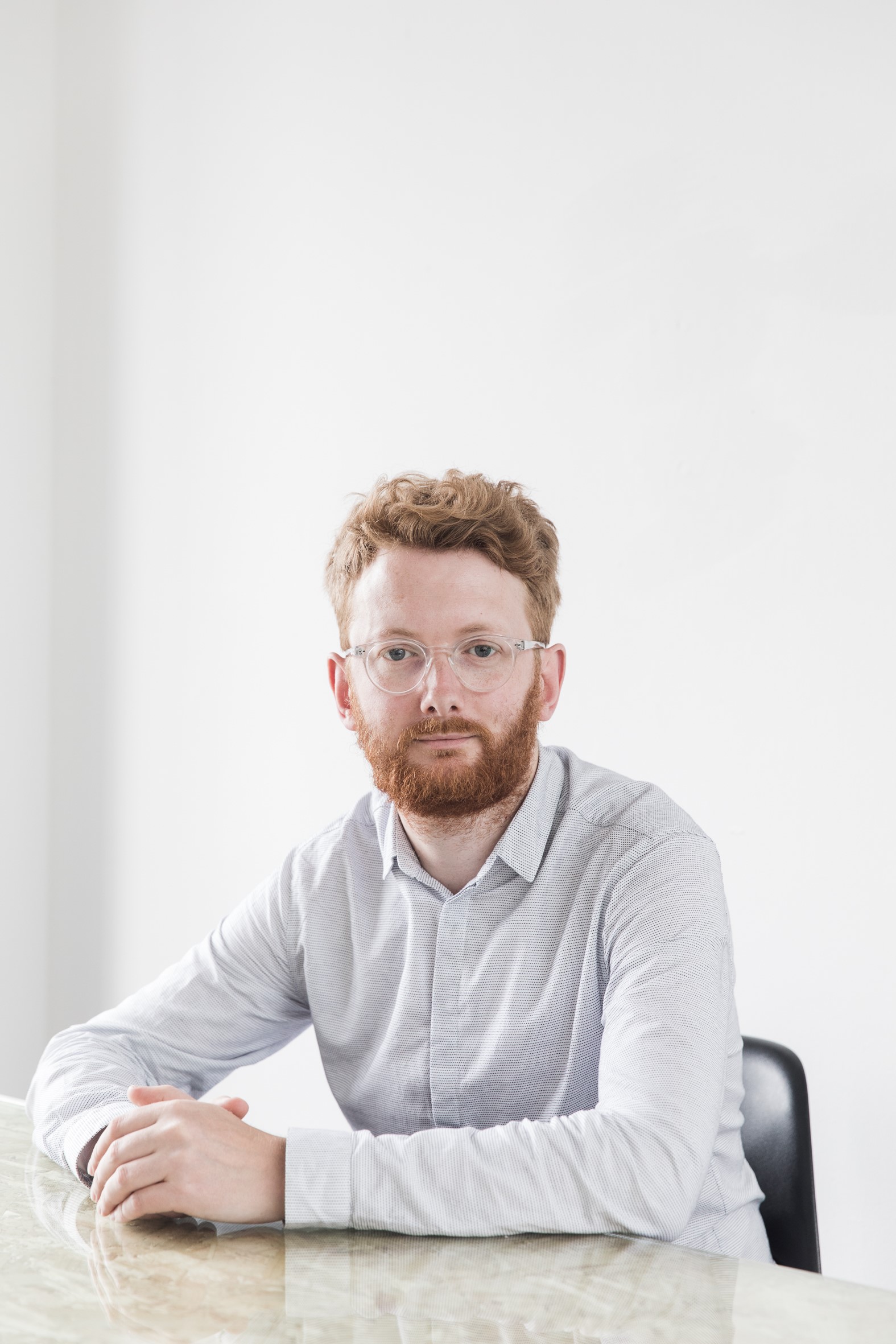 A return to the office will bring about a new set of working norms as workers and service providers put social distancing into practice. While we've become adept at working from home and keeping distanced through video calls, our reappearance in the corporate office will not only reboot the company culture but will bring new procedures and standards of performance that are imminent considerations for estate and facilities managers.  
Along with co-owner Anthony Bennett, we turned to respected architects Transit Studio to see what the lifting of lockdown may mean for the workplace:
 
"A head or regional office is a representation of a company's brand. Ultimately, it's an advertisement of what the organisation stands for; it's values, a way of attracting the best talent and a reassurance to clients of the organisation's standing", shares Ben Masterson-Smith head of practice at Transit Studio.  
"Yes, we've shown that we can adequately navigate working in a virtual world but it's harder to build a team dynamic without personal interaction. The outcomes and interpretation made on a video call will be very different to those of a face to face conversation and leaves little room for the watercooler moment and informal interaction, where so many good ideas stem from", adds Ben who has built a reputation for creating outstanding visitor experiences in hospitality businesses and office spaces.  
"Ultimately an office gives people an identity. Home working is great in terms of highlighting your flexibility as an employer, but a company's values are driven from a centralised point.  Offices give this core identity, from their design and interiors to the type of welcome given at front desk through to the way workspaces are set up. Food can equally play an important part in bringing people together too. After all, we've become a nation of foodies, and people place far more importance nowadays on what they eat and where it comes from. From an employer's perspective it means food isn't just an employee benefit, it can be a draw for talent and it certainly encourages socialising".  
But with distancing set to be a new work norm, what does it mean for the design and build process going forward?  Ben draws on the current working from home scenarios and the importance of zoning spaces:
"Potentially we may see a move for more people to work from home more regularly, however, those that live in smaller spaces are bound to want to recongregate at an office. City living, renting and buying a property is costly and for those starting their career journey it means space is expensive. The initial thrill of working at home, in a shared flat or the confines of your own bedroom may soon wear thin - especially when lockdown is lifted. Subsequently there's set to be a greater reliance on gathering in the office with likeminded people on a likeminded career path"  
Ben is swift to add business models such as shared space and subscription models may evolve post Covid-19 and that offices are here to stay.  "We all need a clear definition of the workspace vs personal space" he concludes.   
Working with many FTSE-250 clients, Bennett Hay is often consulted on the operational elements in new development and its part in bringing together an organisation's culture, and in turn boosting employee wellbeing.
Going forward it's clear that social distancing means more ownership on how space is allocated. Ben adds "Office design has seen the introduction of multiple areas to encourage different ways of working and collaboration. Where we will start to see the difference is the allocation of space created per person into more generous spaces and an emergent use of technology to create a touch-less environment. The purpose of spaces won't necessarily change dramatically, and I don't imagine there will be a return to small cell-like offices of the past"  
Anthony Bennett, co-owner of Bennett Hay, adds "From our perspective we need to re-consider how we keep our teams at a safe distance too, particularly in food preparation areas where a group of chefs may be busy setting up for service. We are still working on whether we are better to prepare everything off site in a dark kitchen or if we stagger the team by elongating the day, prepping earlier and later into the day".  
Bennett Hay's involvement in workspaces and estates ranges from the front desk welcome and providing catering services, to the logistics and management of a company or building wide post room service.  With Ben's specialism in the hospitality sector he adds that "Food service will continue to be important, and we'll see new regulations come into force and be adopted which will help customer confidence. Queues will remain staggered for a long time - luckily, we've had plenty of practice with this one! And we'll certainly see an increased reliance on apps to minimise contact with other people as much as possible; people will order via an online platform and then pick up their food from a collection point or have it delivered to their table or workplace when its ready."
From Bennett Hay's perspective food service will also need to change to address social distancing with tighter food preparation standards and a heightened need for demonstrable sanitisation across the sites it manages. Anthony points out, "The grab and go model needs to be looked at too. Only a few months ago we would have a lively queue and a fast fix grab and go solution.  Apply this now and it won't work to have a correctly distanced queue snaking itself through the main entrance". He adds, "Buffets are under greater scrutiny too, salt and pepper shakers will be taken off tables and replaced with individual sachets even glassware and plates may all become individually packaged for customer assurance. Ultimately hygiene and sanitisation will become as important as provenance and seasonality."
Other considerations are contactless coffee machines to address food safety concerns and greater use of immune boosting health foods in menu planning. Bennett Hay also points out a previous push on eliminating single use coffee cups may not be as prevalent as hygiene takes a precedent.  
There is a meeting of minds between Ben and Anthony on the greater use of technology and the motivation for a touch-less environment. "Face recognition technology can easily be brought in to play and for example, longer term, we may see boardrooms being booked using this kind of tech which means only those booked in can gain access. Its better security as well as giving a bigger ability to track and trace any outbreaks of illness" says Ben.  From a service perspective, Anthony adds 'The use of tech will be far more prolific whether it's ordering lunch al-desko to collect later, or the growth in meal boxes for use at home. With the restaurant market having to change dramatically as it adapts away from communal dining, we foresee a growing demand for amazing meals boxes that can be collected when departing the office. They'll be easy to purchase, change regularly and will significantly reduce contact the need to go shopping while giving a great evening in".        
Anthony concludes "Ultimately all businesses are about personality and initial impressions; technology doesn't mean reception services will disappear to be replaced by a robot. They will work in harmony and means there will still be an onus on the friendly hello and a smile, albeit from a distance".
A sentiment that Ben concurs with "A face to face personal greeting is what we are all looking forward to getting back to!"