1st Nov 2023 - 04:00
Image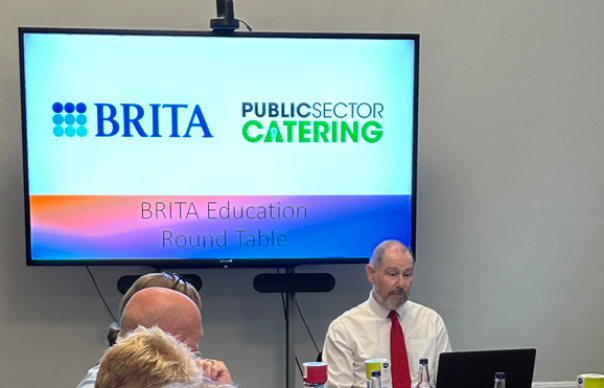 Abstract
Research by BRITA Professional has highlighted the importance for education caterers in building relationships with suppliers.
Price Rises
Both hospitality and education caterers have seen price increases of up to 30% across items/services.
In the last five years education caterers have seen a dramatic rise in costs of up to 30% across the items/services including labour (73%), fuel/energy (43%), catering equipment (66%) and ingredients (60%).
As a result of rising costs, labour shortages and supply chain disruptions in the education sector there has been a knock-on effect on other service elements:
Staff mental health impacted negatively (66%)
Using outdated or broken equipment (47%)
Smaller portion sizes (45%)
Reduced wages or underpaid staff (28%)
Sustainability
Sustainability initiatives have been harder to maintain due to rising costs, labour shortages and supply chain disruptions. Both education and hospitality caterers have found minimising electrical consumption (59%) and investing in energy efficient, reliable equipment (43%), and working with suppliers (40%) the hardest to maintain.
What sustainability initiatives have operators across hospitality and education implemented to improve supply chain reliability?
More precise orders to help reduce food waste (55%), working with local suppliers (48%), reusing leftovers (44%) and reducing single-use plastics in the supply chain (43%) are all sustainability initiatives operators across hospitality and education sectors have implemented to improve supply chain reliability.
School meals
And, when it comes to school meals, school caterers have found there have been some big challenges to supplying children nutritious meals including rising costs/inflation (71%), labour shortages (51%), ingredient shortages (47%), undelivered or late orders (46%), lack of funding (40%), staff mental wellbeing (36%) and last-minute changes to orders (35%).
Education caterers admitted that they'd had to make small adjustments (56%) to their menus due to rising costs of food or ingredient shortages.
Staff happiness and stress levels
For those in both the hospitality and education sectors they've experienced increased stress levels over the last five years due to a number of factors. In the education sector the main three factors were cost of living (69%), rising costs (63%) and feeling overworked with more responsibilities (59%).
Choosing and sticking with suppliers
Education caterers agree the reliability of a supplier is important, but the quality of the products is the most important factor to them. The least important factor when choosing a supplier is the reputation of the supplier.
Current supply chain procurement processes
When describing their current supply chain and procurement process 30% said it was flexible and that their supply chain orders change to match demand. In terms of reliability, 51% operators have found in the last five years their suppliers have become slightly less reliable.
What have caterers been doing to tackle supply chain challenges?
Over half (52%) of operators in the hospitality industry have begun buying from supermarkets and wholesalers directly, with others diversifying their supply chain (44%).
What are the greatest equipment challenges?
Caterers found that poor availability of replacement parts/equipment was the biggest challenge (56%), with frequent breakdowns (37%) close behind.