13th Jan 2022 - 04:00
Image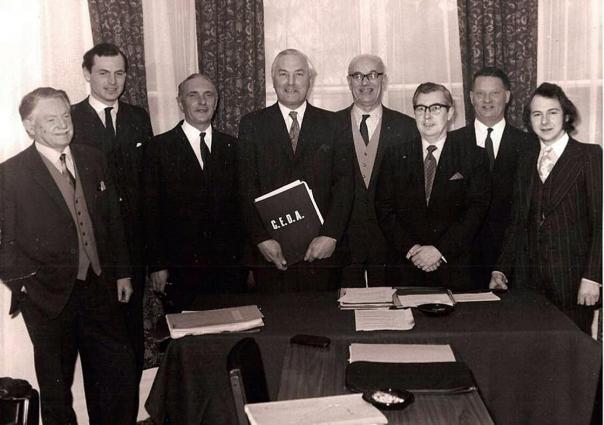 Abstract
Fifty years ago a meeting took place at the premises of The Gas Council on Tottenham Court Road, London, to determine that the Catering Equipment Distributors Association (CEDA) should be officially formed.
The meeting was the fruition of more than a year of conversation and exploratory meetings between a group of distributors, driven by Michael Swerdlow of the Modern Kitchen Equipment Company of Liverpool Limited. 
Mr Swerdlow had been in the US in 1970 and met with a number of American dealers and was introduced to the concept of competitors working together for the benefit of all which had formed the US Foodservice Equipment Dealers Association. 
Upon his return, he contacted a number of competitors and outlined his vision for an equivalent UK Association. Informal meetings throughout 1971 sought to; determine the Association's purpose, outline a code of practice, categories of membership, and a list of desired inaugural Members. 
These were presented to a wider audience at the meeting 50 years ago and positive discussion led to a vote that resolved that the Catering Equipment Distributors Association should be officially formed and the following were elected as Committee members:
Haydn Davis of Haydn Davis Catering Equipment of Newport (Wales)
Geofrrey Alderson of Scobie and McIntosh of Edinburgh
Pat Beazley of Berry and Warmington of Liverpool
Philip Mollett of Molletts of Bradford - Chairman
Stanley Webster – Secretary
Bill Wakeling of Staines Catering Equipment of London
Frank Hall of County Catering Equipment of Canterbury
Michael Swerdlow of Modern Kitchen Equipment of Liverpool
Adam Mason, Ceda director general, commented: "It's been fascinating reading through the minutes of meetings that took place throughout 1971 and 1972. The landscape of the catering equipment industry was certainly very different then, though it is interesting to see that there are also consistent themes - Cash & Carry stores beginning to stock light equipment and tableware was the 'internet' of the 70's.
"Catering Equipment Distributors from the 1970s to the present day have a lot to thank Ceda's founders for. They put a great deal of time, effort and commitment into establishing and formalising the distribution channel and fighting for its' recognition."