28th Sep 2021 - 05:00
Image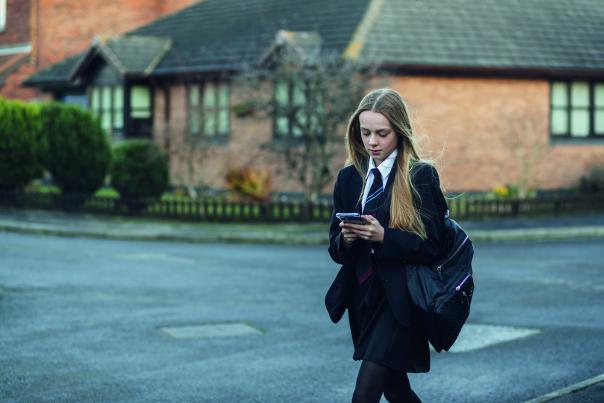 Abstract
Technology has transformed the way in which schools, academies and colleges run their catering operations for the better argues Paul Greathead divisional sales director at Civica.
We all recognise the efficiency benefits of using digital technology, but the advantages go beyond simply saving time. And with schools returning it's an important time to think about the benefits.
Combining catering management software and cashless payment systems can help local authorities to navigate increasingly complex legislation, improve food safety and – by removing cash from the canteen queue – reduce the potential bullying too.
There is a wealth of technology available, but it does not have to be daunting with the support of leading providers like Civica.
For example, kitchen management software like Civica Saffron offers an all-encompassing view of operations to drive efficiency, support compliance and enhance visibility.
This software covers everything from purchasing and nutritional information to pricing and reporting. Users gain complete visibility of the cost cycle and the elements of risk within it, which allows them to apply principles of control to support HACCP compliance and improve profitability. 
Cashless catering systems like Civica Cashless can streamline mealtimes, facilitate better take up of free school meals and help manage individual dietary requirements.
With features like pre-ordering, menu scheduling and meal deals, students and parents can gain better visibility of their food choices. Students eligible for free school meals can complete the transaction in the same way as everyone else, without fear of judgement or bullying. It reduces the risk that pupils will spend money off-site on unhealthy foods, while comprehensive forecasting and stock management also helps to reduce waste and generate savings.
Finally, online payment systems, such as CivicaPay Education, make it easier for parents to pay for their children's meals and improve the way schools manage income. Built in partnership with schools and councils, CivicaPay is designed to remove hassle for parents and administration staff while maximising income for the school. Notably, with CivicaPay, funds are settled as soon as possible - it's your money, so we don't hold on to it.
Combining these core products with added functionality such as compliance checks and menu portals, Civica provides an end-to-end solution which helps local authorities and individual schools to overcome their catering challenges now and in the future.
Cashless catering technology has been in place for decades. However, the continued development of such technologies, together with increasingly complex food safety legislation and changing demands due to Covid-19 safety measures, continues to drive benefits for local authorities.
Cashless technology and online payments have shown their worth in the Covid-era. By removing cash from the dining hall and enabling pre-ordering, systems like Civica Cashless can speed up mealtimes, reduce queues and enable more transactions.
This, in turn, supports  contact-free transactions and proves particularly useful to increase turnaround during lunch times. For more information visit: https://www.civica.com/education.