26th Oct 2020 - 06:00
Image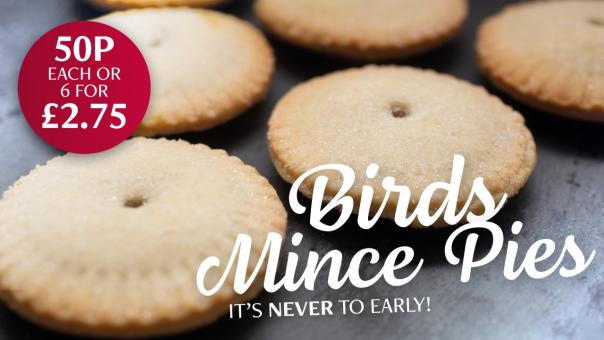 Abstract
Many consumers will be aiming to save money this year by stocking up on their favourite festive products presenting an opportunity for bakers to boost sales, writes Mike Holling sales and marketing director at Birds Bakery.
Birds Bakery is a family run business, which was founded in 1919 by three brothers, supplying baked goods and confectionary. The business has 60 stores within the Midlands and it employs more than 800 people.
Like most crisis', the pandemic has presented a challenge for bakers, particularly those that are located on the high street.
However, with 82% of businesses now considering remote working permanently bakers can begin to regain their pre-lockdown momentum by aligning with a whole new set of consumer demands.
Consumers searching for affordable products
In the run up to Christmas, consumers are looking for quality hand crafted bakery products that are affordable.
This presents an opportunity for the baked goods market to continue to rise, and with the festive period just weeks away, there's a current gap in the market for bakers to adapt and expand their current offerings.
Convenient products
To come out on top, bakers need to stock products that are convenient, while also adapting to new buying patterns, such as a working from home lunch or snack.
One way that bakers can benefit from this is to provide a takeaway service or introduce a variety of new, seasonal sandwiches to their current offering, such as our turkey, cranberry and stuffing sandwiches, which are ideal for a lunch treat and household festive buffets.
Over the last few years, craft bakers have experienced sales declines in several traditional Christmas product lines, but this can be counteracted with the increasing sales of novelty and popular lines – with consumers impulse buying gingerbread or shortbread shaped biscuits and chocolate lollipops, particularly if they're wrapped and placed within self-selection areas.
Mince pies
One product that has always performed well is mince pies, despite tough competition from leading supermarkets; craft bakers always deliver on quality.
We make nearly 400,000 mince pies every year and our pies are made with a bespoke mincemeat recipe, that we've been using for many years, encased in a crisp, shortcrust pastry.
With out of home sales predicted to be in higher demand this Christmas; we are actively looking to take a lead on convenience for consumers, with our home delivery and ring and reserve services.
These services help people get their favourite products who are unable to leave the house, do not feel comfortable doing so or do not want to wait in a public space.