7th Aug 2018 - 07:00
Image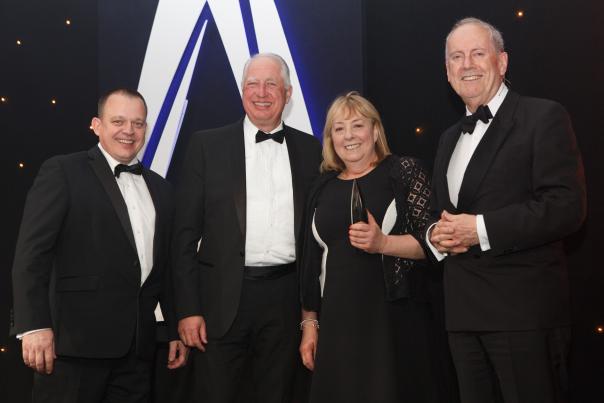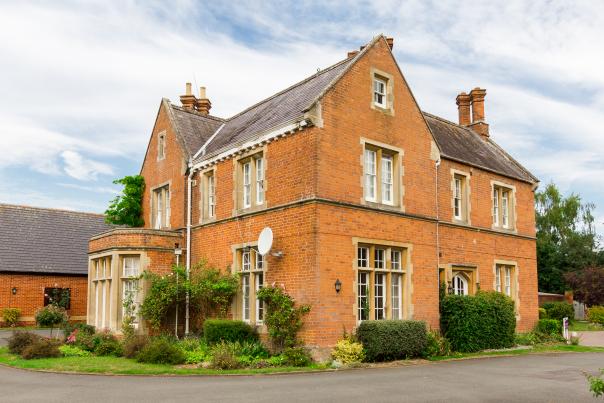 Abstract
Jane Mardle, catering and service manager at the Old Vicarage in Moulsford, a care home for the elderly, says she aims for her award-winning menus to offer 'variety and choice'. David Foad reports.
For the more than 50 residents at the Old Vicarage, the food offer ranges from traditional dishes to street food, and is served up at everything from formal dress dinners to 'field trips'.
And it is clear the residents appreciate the efforts of Jane Mardle and her catering and services team. A recent Care Quality Commission report on the home said: "People were complimentary about the food, and the provider ensured people had food and drink to meet their dietary needs.
"People were positive about the food and drink they received. One person told us: 'The food is very good.'"
The report added: "During the inspection we saw a range of activities taking place. For example, people enjoyed a coffee morning chatting with each other and with staff, four people were playing a board game, one person went out to the local village, and five people helped with baking a cake."
If this paints a picture of an engaged manager and team, then the judges at this year's Cost Sector Catering Awards agreed, naming Mardle the winner of the 2018 Care Catering Award back in April.
She says: "My role as catering and service manager is a diverse one. A typical working week for me would run from Monday to Friday, and each day I would work from 8am to 4pm.
"However, activities and events planned for residents can and do fall on weekends and I always make sure I'm available for these."
She works for T(n)S Catering, the catering company that operates contracts at this Friends of the Elderly (FOTE) care and nursing home as well as others in the charity's estate across Bedfordshire, Dorset, Essex, Warwickshire, Nottinghamshire, Hampshire and Surrey.
The themed events she has worked on for residents at the Old Vicarage have included a summer barbecue, Tuesday Buns – a casual chat and some cake making with the residents – a pizza supper and film night, August 'eat outside' day, and a toasted teacake morning.
Her operations manager at T(n)S, Giles Davies, says: "Jane works closely with the care staff on food and table layouts, to improve the meal experience for our residents, regularly suggesting new and innovative ways to enhance the eating experience and adding a fun element to food.
"A good example of this was when Jane arranged and organised a 'Day at the Seaside' event for the whole site – staff and residents – and the lunch was served from picnic hampers, there was an ice cream van and even a beach as well. A bit of a risk maybe, but the residents loved it."
Delivering good food that residents enjoy is an important part of her job, but not the only one. She also manages the housekeeping and laundry on site. To meet the demands of this responsibility she has a team of 19 staff, working various shifts to cover the need for a seven-day-a-week operation.
She says: "In our catering department we have two full-time chefs and three catering assistants.
"I very much have a hands-on approach and work two six-hour shifts in the kitchen most weeks, working alongside the chefs, so I always have a good idea about what's going on and how the food is cooked and presented.
"The menus are planned weekly by me and the chefs, based on ideas that have been put forward by the residents at their monthly meetings.
"These are held with the home manager and me, and together we ensure that we are catering specifically to suit our residents.
"And after each mealtime either one of the chefs or I will go out and talk to the residents about the food. Feedback is crucial in ensuring we maintain our high standards."
The Old Vicarage residents are each day offered choices on a menu cooked using fresh meat and vegetables from local suppliers. These are delivered three or four times a week.
Mardle says T(n)S always checks out local suppliers before chefs are allowed to use them, but she has established good relationships with the ones she uses.
"Our butcher has been supplying our meat now for nine years and the fruit and veg supplier for the last two years," she says.
Menu choices at the Old Vicarage include everything from homemade pies and roast dinners, which are both firm favourites, to food from around the world.
She says: "Our special theme days, which are held each month, always see the residents excited and willing to try new dishes."
But not everyone there can enjoy these options unless the catering team prepares the food appropriately, something Mardle is very aware of.
"Our nursing and dementia residents often require different dietary choices. Some have difficulty swallowing, others have difficulty chewing," she explains.
"My chefs and I have all had training on the different options and types of puréed foods. We are familiar with the moulds and thickening agents that can be used to enable residents, no matter what their medical condition, to enjoy tasty and nutritious food.
"I have also attended a course on special diets and diabetic diets. Our deputy home manager and nursing staff will always inform me or the chef about changes in the residents' diets."
Such sharing of information is vital, she believes.
"Maintaining communication is key to the smooth running of our service."
When, for example, FOTE wanted to promote the health benefits of older people drinking more water, Mardle introduced bottles of water in all of the lounges as well as at all mealtimes.
She also helps with many projects for T(n)S away from her site, playing a part in the company's promotional video on Facebook as well as being involved in the training and induction of chefs and managers, making buffet presentations, and delivering various care-based training to staff in other care homes in the FOTE family.
Of the Cost Sector Catering Award she picked up in April, she says: "I feel very honoured to have received this award, and thank my operations manager Giles Davies for putting me forward.
"Our home manager Carol Bourne offers unwavering support along with the activities coordinators, whose creative flare enables us to provide not just meals, but an experience for our residents.
"The award, though, was also for my staff and for all the work they do to ensure that our residents get the very best quality and service."