17th Feb 2020 - 15:51
Image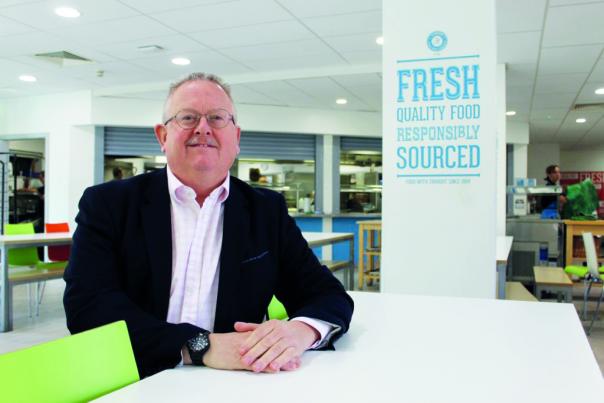 Abstract
Harrison Catering manager Simon Fry talks about serving 850 meals a day, seven days a week to boarders at Abbey College in Cambridge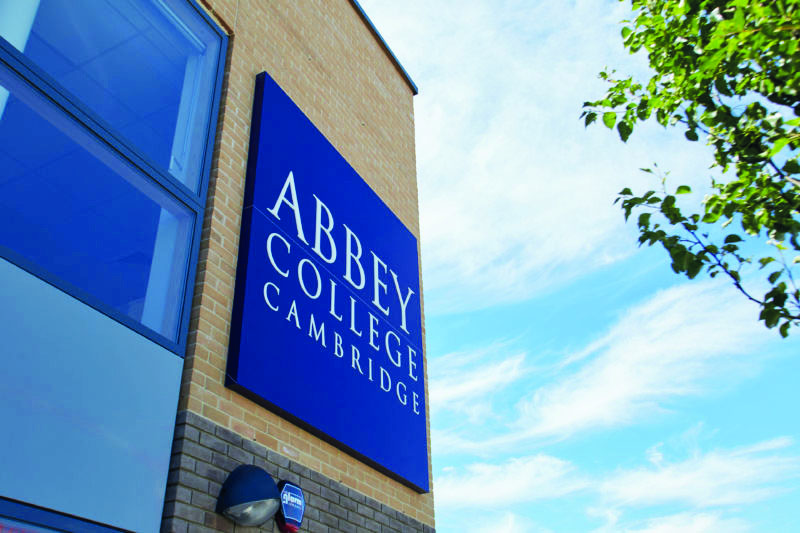 PUBLIC SECTOR CATERING: What is your role at Abbey College?
Simon Fry: As the catering manager at an international boarding school my role is to create outstanding and innovative cuisine to delight our customers.
It is important to inspire and support the team, and provide leadership. I support the operations staff to ensure our customer experience is the best it can be. It is a fast-paced and multicultural environment, and our food has to reflect the preferences of a variety of cultures, while also promoting traditional British dishes.
PSC: How many people do you feed every day?
SF: Over 850 meals are served each day; they include breakfast, lunch and supper. We have 29 staff to cover seven days a week, with the first people typically on site from 6am each day ready for the breakfast service.
PSC: Who decides the menus?
SF: We work closely with the client to ensure that the
offer is created specifically for the customer base. Our menus typically change monthly; we use fresh British food wherever possible and work in line with the seasons, changing ingredients when fruit and vegetables are in abundance.
PSC: Can you talk us through a typical day?
SF: Every day is different. At a boarding school I believe good food is an important part of all-round pastoral care. I may start each morning working through the administrative tasks, recording sales and inputting invoices onto business systems. This is followed by team meetings and menu planning. I also spend time managing and supporting staff; we have three team members doing NVQs at the moment. I supervise all services from breakfast to supper and continually liaise with the staff.
PSC: What is your biggest challenge?
SF: In the education sector we need to ensure our food is healthy, nutritionally balanced and delicious. At Abbey College the menus also have to appeal to a wide range of tastes and preferences as we have international students. When new staff join they are often not used to creating food from scratch, so they are supported through a comprehensive training programme and quickly learn to enjoy having the freedom to use their craft skills.
PSC: Why are you an advocate of British Food and Drink?
SF: Since it was established in 1994, Harrison has been built on the ethos of creating not just great food, but dishes that are healthier and nutritious using quality ingredients. Buying British helps to reduce the carbon footprint and is friendlier for the environment. We buy British whenever possible and British Food Fortnight helps to raise awareness of this with our customers. The college wants the students to experience British culture, and British food and roast dinners, crumbles and steamed sponge puddings are firm favourites.
PSC: How do you manage this within your budget?
SF: Harrison is a fresh food company and creates dishes on site from scratch. This is a cost-effective way of working as we purchase exactly what we need, reducing waste and minimising costs. Our chefs enjoy using their skills as everything is produced on site, which also reduces packaging waste.
PSC: Are there cost implications in using British produce?
SF: As a family owned organisation, Harrison has the freedom to be agile. We cook in line with the seasons and when there is an abundance of a particular crop we can adapt our menu quickly to take advantage of what is in season. This is a distinct advantage when purchasing fresh British produce.
PSC: How can other caterers support British in the way you have?
SF: Building relationships with partners and suppliers is incredibly important. Food traceability and sustainability are of particular interest in today's market – we trust our partners to provide us with the knowledge to make the best purchasing decisions.
PSC: What did you do for British Food Fortnight in 2019?
SF: We get involved every year and it is a popular promotion within the college. We created a special recipe book to celebrate British produce and provided our chefs with the knowledge to create special regional dishes. We also had posters to promote the initiative.
PSC: Why is it important to support the British food industry?
SF: Buying British means you are supporting farmers, the food industry and the environment. We support British Food Fortnight as it helps raise awareness of the importance of buying British among our customers and the wider public.
PSC: What do you like best about your job?
SF: I enjoy helping the teams and watching staff thrive. Harrison is very supportive of individuals who want to progress their careers and we provide plenty of opportunities for growth. Our values ensure that everyone is treated equally and made to feel like an extended member of the Harrison family.
PSC: Do you eat the food and what is your favourite dish?
SF: I try the food regularly. Our food is continuously checked for quality and to ensure it tastes exceptional. Our roast dinners are legendary.
PSC: What is the biggest issue facing education catering?
SF: For some caterers that will be Brexit and the uncertainty of the labour market, but 89% of Harrison staff are non-EU nationals, so this issue is having only a small impact.
*Harrison Catering Services is a partner of Love British Food, the national promotion of British Food and Drink. British Food Fortnight takes place this year on 19 September–4 October.