31st May 2022 - 04:00
Image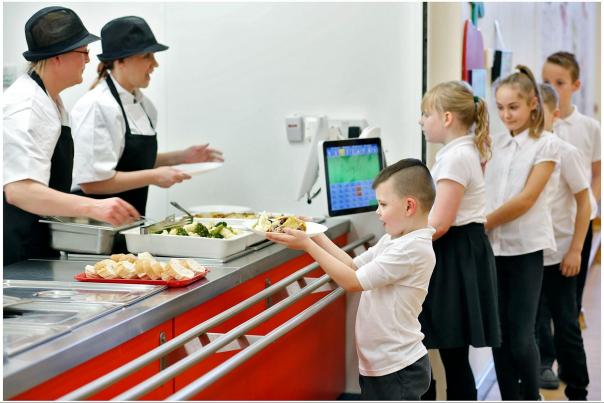 Abstract
Founder of SchoolGrid Dugald Curtis spoke to LACA Magazine School Caterer about how the company started, how it can help school caterers and their plans for the future.
SchoolGrid provides affordable cashless  payment systems and other software designed to help caterers increase uptake.
School Caterer: Tell us a bit about your company background and how your products/services have developed. For example, what makes your products different and what do they give a client that they can't get elsewhere?
Dugald Curtis: Fundamentally we are different because we live and breathe school catering. We work in no other sectors, we have no other motivation besides enhancing the delivery of school food.
We are not owned as part of a software investment group or hedge fund. We decide what we do based on what our clients want and what excites us, not profit. This translates into loads of innovation and excellent customer care. And we truly care about what we do - our clients will attest to this.
SC: Kitchen management software has become increasingly important as legislation in allergen control and nutritional standards, etc has become more onerous for the caterer. What does SchoolGrid offer to make this work better?
DC: As a company we are small, but we tend to lead the way on the innovations that matter. Allergies are a good example of this. We developed automated allergy protection back when the EU legislation on plated foods was first announced, saving our caterers time, liability and headaches. It was years before our competitors started considering adding allergy protection, and ours is still considered the most thorough.
SC: How important is it that the software solution for school catering is fully integrated?
DC: A fully-integrated system is great, but since almost everything we do has a corresponding software system, you do have to draw a line around what you are good at and stay within that. We do software for school caterers - ordering, payments, allergies, nutrition, recipes, menus, planning, costing, reporting, analysis, food waste reduction, parent customer care etc - that is what we really care about and that is the area in which we exist and continue to innovate.
When we have considered expanding on this, we decided it was better to expand geographically than to start producing software which did not relate to school catering. Hence our expansion in Scandinavia, where food waste is such a hot topic.
And consider the service that is provided too - the training, the boots on the ground, the parent phone calls, the on-site support. This should be integrated but often simply isn't provided as part of the product. Working directly with caterers, kitchens, schools and parents is the part we probably enjoy the most.
SC: What kind of clients do you work with?
DC: We have always gravitated towards the public sector. Our product can be a compelling means of retaining contracts, and we enjoy supporting local authorities who are working hard to keep a diverse bunch of schools together, but are at risk of losing large schools to the private sector.
SC: Have you got some great practice examples of how the service has helped them?
DC: At the moment we are proud to be working with Bury, Salford, Leeds, Northumberland, East Riding of Yorkshire, HCL (Hertfordshire) and Local Kitchen (Wigan). It is highly unusual that a school using our system would seek other caterers or go 'in house'.
Recently Bury ran a study in three schools - different sizes, areas and levels of affluence, and found that uptake increased on average by 7% to 10% in all three. This means lots of extra children benefiting from a hot school meal every day, and it's the reason the company was started. This is what we are most proud of, and the extra income also helps caterers during times of financial hardship as many are experiencing at the moment.
SC: We understand that SchoolGrid has a similar ownership structure to Dolce Schools Catering. Is this the case and, if so, does it affect your business in a positive or negative way?
DC: There is a family link (my father and brothers run Dolce Ltd.) but I am a majority shareholder of SchoolGrid so it is my company. It's both a positive and a negative. The reality is that I get my passion for school meals from my Dad - he has always talked about them as being so important and vital. Importantly he was never profit-driven - just excited about serving meals to as many children as possible. He gives away most of what he gets, drives an old van, and is just as excited about school meals as he ever was.
On the downside, many public sector caterers who we would love to work with are put off by my family connection, which is upsetting. However, this is less common now - we have had and retained great public sector catering partners over the last decade and all are happy to step in and set the record straight on our behalf. It is always heart-warming when the daily support we give to our caterers is reciprocated.
SC: Do you feel it is important for companies in your sector to support the industry as a whole, and how do you go about this?
DC: I've been fascinated by school catering and technology since I left school at 17. We are all on the same mission - to get more children eating healthy and satisfying school meals.  We do our bit by helping caterers with making their service more convenient, safer and more popular - not to mention more cost effective.
Margins are very tight in school catering, so a little bit more uptake and a little less staff and food costs can make all the difference.
On a broader note we work with charities such as Meals & More to feed children during the holidays, we are also working with WRAP to become a Guardians of Grub ambassador and we do work with LACA, such as the forthcoming Plant Based Recipe Book - which is using our technology to analyse the recipes.
Being part of the industry is important to us, and it is what we enjoy - school food is what we are all about.