9th Jul 2020 - 07:44
Image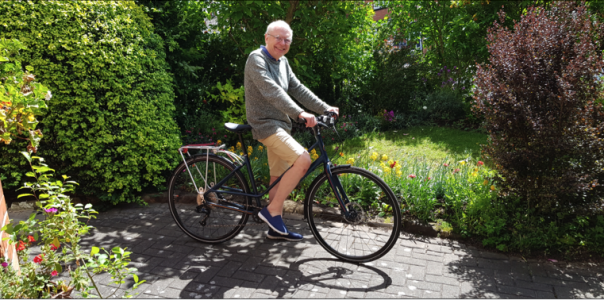 Abstract
Praise has flooded in to innovative West of Scotland branch of the Hospital Caterers Association (HCA) after it began a regular blog to keep members in touch during the lockdown.
Staying in touch with colleagues and friends has not been a problem for Hospital Caterers Association members in the West of Scotland branch since the UK went into lockdown in March.
With the help of the branch secretary Margaret Valenti they have been sent a weekly newsletter with updates about members, hospitals, charity events and blog diaries from invited HCA members about what they are doing during lockdown – whether working from home or on furlough.
The blogs are currently being sent to 74 West of Scotland Branch members and patrons, 15 friends and supporters of the Branch, plus all the HCA national officers and presidents.
And appreciation for the effort to keep everyone in touch has prompted a lot of enthusiastic feedback from recipients.
"What an excellent idea the Blog has been. Just wanted to congratulate you on another excellent Blog, your preface is excellent; love your comments," said Ellen McAusland, HCA West of Scotland Branch honorary member and a former HCA National Chair.
Billy Cunningham, HCA West of Scotland life member added: "Margaret, many thanks; you are doing a grand job as our 'branch blogmaster'. I also think some of your observations are very funny and creative."
Suppliers also receive the updates and plainly appreciate them. Alan Colley, apetito's foodservice business development manager, said: "Blogs are great; it's amazing how many ways people and companies communicate."
And they're even enjoyed by people working in organisations outside the NHS, with Denise Connelly, Zero Waste Scxotland's sector manager for food and drink, saying: "Thanks for sharing this with me. I love these blogs. I'm a big fan of seeing the person behind the job title, and this is just brilliant for that."
Along with the regional round-up, the branch published a VIP edition of its Blog, which featured contributions from HCA president Lord Hunt, vice president Mark Hayman, assistant national secretary Pam Miller and national treasurer Caroline Darvill.
Lord Hunt's diary of his week from May 16-22 spanned a delivery of sourdough bread from the local bakery as a treat, cycling with his wife, Zoom calls with the family and working virtually on House of Lords business.
He celebrates his birthday in the week, noting: "Garden centres are now open again, and I can't resist a birthday splurge. My lawn has never been mown so frequently."
For Mark Hayman, lockdown has meant haircuts at home, lots of video calls with family and friends and then his first game of golf for weeks.
Pam Miller says she was a year into retirement when lockdown started, but it took just one more week and she was persuaded back to work to help set up a cancer hub in Greater Manchester at Rochdale Infirmary.
Caroline Darvill said she's spent hours online trying to get a supermarket delivery slot for her parents 200 miles, continued her Spanish  classes online fortified with a glass of wine and has set Sundays aside for baking.
"I bake whilst listening to Steve Wright Sunday Love Songs. Singing and dancing is mandatory. My repertoire consists of Lemon Drizzle, Jaffa Drizzle, Banana Cake, Fruit Cake, Eccles Cakes and Date and Walnut cake."