30th Sep 2020 - 09:48
Image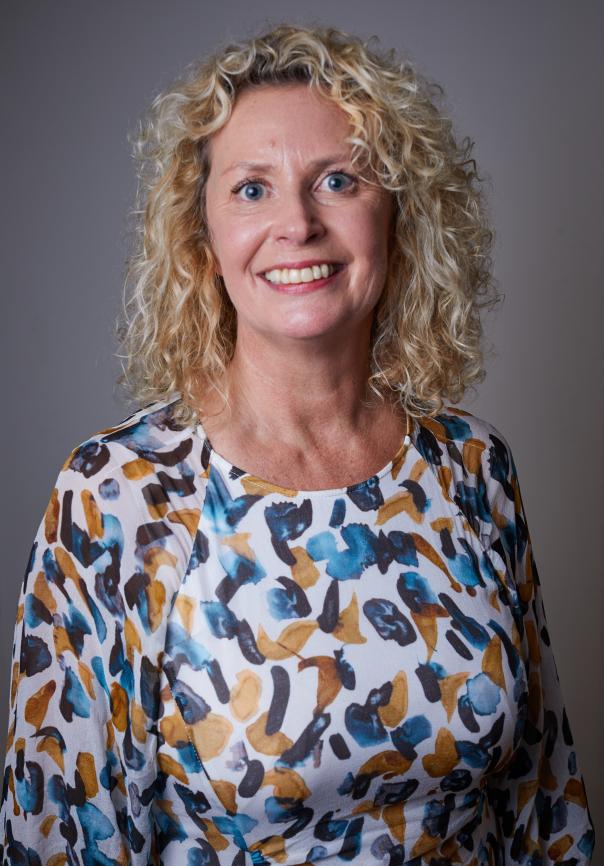 Abstract
Team leadership and resilience are needed more than ever after six months of lockdown restrictions. Sandra Kelly, UK director of People 1st International, looks at what post Covid-19 staff training and development should look like for catering teams.
In this period, workers in the NHS, private hospitals, nursing homes, prison staff, police officers, MOD staff and people delivering meals on wheels have had to operate at full blast and stay resilient in the face of significant physical, psychological and emotional strains.
In just one example, recent research indicates that nearly a quarter of NHS managers have been working more than 20 hours a week in unpaid overtime during the coronavirus pandemic.
At the same time, managers have to keep morale high, boost motivation and maintain the productivity of their teams and staff.
In a report we launched in June, well over three-quarters of respondents (82.8%) say that this ability of business leaders and managers to boost motivation, morale and productivity is hugely important.
This means ensuring that managers are equipped with critical thinking, decision-making and problem-solving skills. It also means being able to address the unique psychological and emotional challenges people are currently facing.
My own recent training as a mental health first aider has given me a first-hand understanding of the impact on people's mental health and the importance of psychological safety when it comes to staying resilient.
Coaching can also be used to help with mental health resilience. A successful new pro-bono initiative in the NHS is providing free coaching to frontline workers in the NHS and care homes. It is based on the values of psychological safety, mindfulness and compassion.
The Coaching Through Covid (CTC) initiative has already matched around 300 coaches to staff across more than 30 NHS Trusts.
The initiative has already yielded some useful results that have wider application in the catering and hospitality industry. These include the benefits of using mindfulness to help manage stress and build resilience; and the importance of working with emotions such as fear, guilt, shame and anger, and the need to build trust and collaboration in teams.
The education sector is currently facing some practical challenges of its own. Now, as schools and other educational institutions start to re-open, the one certainty is that it won't be back to business as usual.
A key management task is making sure that staff, students, children (and their parents) feel safe about eating the food and using the dining facilities. In addition to creating plans for introducing and communicating new measures around social distancing, hygiene and cleanliness, and ensuring that staff are fully trained in handling them, managers need strong decision-making skills for a host of longer-term issues, ranging from the review of menus to changing the layout of the kitchen or canteen.
More generally, when it comes to maintaining positive and productive teams, a workplace culture which acknowledges and demonstrates that people are far more than just employees is key. This means creating an environment where it's 'ok to not be ok' and where people are not fearful or reluctant about sharing their vulnerabilities and expressing their true selves.
I believe that one thing we have learned during Covid-19 is the value of more direct, honest and compassionate conversations.
By acknowledging and appreciating the individual skills set that team members can bring, the confidence of the group and their sense of shared purpose is also boosted. It's encouraging to see managers and employees having different conversations and this is resulting in better communication, improved conflict resolution and greater empathy and understanding.
Empowering teams with the information and the knowledge they need to make decisions is essential, as are the new behaviours and rules to help manage a 'public' whose behaviour can be erratic and inconsistent.
On a practical level, this also means devolving power from management to frontline workers, who need to be able to think on their feet and trusted to exhibit sound judgement.
This is important as there can be a fine line between being empowered versus bossy. Driving self-awareness is critical, as well as being aware of the impact of power and how it can make people feel. Here, managers need to be vigilant to ensure that no one overplays their hand and exercises authority in a detrimental way.
Frontline teams are being trained to take control of their environments in ways they would never have done before and this is why our WorldHost 2020 post-Covid training includes modules on self-awareness, so that staff are conscious of both their own power and the impact this can have on others.
In this way they can dial up or dial down behaviours so that they are appropriate and measured.
The Prison Advice & Care Trust is currently using the programme to help prepare staff returning to work in a public-facing environment, including managers and staff who have been tasked with re-opening their services and visitor centres.
It goes without saying that confidence is paramount in these times. The general public is looking for concrete reassurance when it comes to health and safety, including assurances that staff have been trained in the new measures.
In a consumer poll we commissioned in May, more than half (54%) of those questioned said they wanted an assurance (such as a certificate or kite mark) when it came to these key factors.
In a bid to restore confidence, we are finding that employers are taking a skills-led approach to managing the transition of their teams back to work, as well helping to support staff who have continued to work in this period.
At the same time, it's also important that managers remain self-aware and don't neglect their own personal development or any personal issues, if they are to continue to fully support and motivate their teams moving forward.
People 1st International offers its 60-minute, WorldHost 2020 e-learning course that can help empower catering staff to keep customers and colleagues safe beyond Covid-19 and drive positive behaviours in a rapidly changing customer facing environment.
It prepares your service professionals for frontline duty beyond Covid-19, exploring the key changes that service professionals will encounter on a day-to-day basis, the programme focuses on three key aspects; the working environment, peoples behavioural changes and health, safety and hygiene.
It supports the changing needs and expectations of your particular customers and clients, keeping people safe and driving consumer confidence in your business.
Interactive and easily accessible, it covers topics such as PPE (Personal Protective Equipment), personal hygiene, communicating key information and setting clear boundaries, greeting customers, adapting the interior environment, customer interaction, maintaining facilities and a clean environment, and the importance of being 'fit for work'.
It supports health and hygiene, maintaining a positive reputation, and increasing customer confidence.
For details you can visit: https://people1st.co.uk/training-solutions/worldhost-customer-service/worldhost-programmes/worldhost-2020/
---
Catering businesses launch support for former employees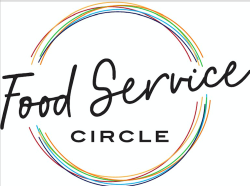 More than 20 leading companies and individuals from the food service sector have joined forces to launch 'Food Service Circle' (FSC) - a platform aiming to offer support to those affected by the economic fallout of the Covid-19 pandemic.
With reduced building occupancy a major concern for businesses, approximately 20% of the workforce are expected to be made redundant or face significantly reduced hours.
As a result, the industry has come together to create a support network to allow them to stay connected, and continue to develop their skills and knowledge as they seek new employment.
FSC will act as a one-stop shop for all former team members; offering free training, counseling, advice and job opportunities.
Every week, the platform will house webinars and guidance for those seeking employment, with topics including CV writing, how to make the most of social media, the latest health and safety developments, and how to search for the right role.
Leaders from each of the companies involved will also host insight sessions to update job seekers on the latest developments within their own business and the wider sector.
The food service sector is a major contributor to the hospitality sector, and the wider UK economy. According to the latest UKHospitality Food Service Management Market Report published in 2019, the UK's foodservice management sector had a collective turnover of £10.9bn, employing more than 293,000.
The FSC collaboration is an initiative created by the UKHospitality's Foodservice Forum, where leading contract catering businesses from across the foodservice sector regularly meet to discuss issues affecting the industry.
During the Covid-19 crisis, these businesses have worked closely to feed into UKHospitality's guidance to Government.
The companies involved in FSC include: ABM Catering, Amadeus, Aramark, Artizian, Bartlett Mitchell, BaxterStorey, Blue Apple, Celtic Catering, Churchill, CH&Co, Compass Group, Elior, Genuine Dining Co, Graysons, Harrison, Houston and Hawkes, Lexington, OCS, Sodexo, Susa Comms and Vacherin.
Wendy Bartlett, founder of Bartlett Mitchell and board member of UKHospitality, said: "It has been heart-breaking to see how the pandemic has impacted some of the incredibly talented and loyal team members across all of our organisations.
"We all have a real sense of duty to the people who have worked so hard to make our businesses the successes they have been, that's why it was important for all of us to create this cohesive support network. I must credit my competitors for coming together in this crisis to support our industry."
Noel Mahony, co-chief executive, BaxterStorey, said: "As we start the process of rebuilding our businesses, it is incumbent on all of us to support those who have lost their jobs through no fault of their own.
"Having witnessed the success of collaboration through UK Hospitality, it was clear to me that we should come together as a sector to deploy all of our resources to support those out of work."