20th Jun 2022 - 04:00
Image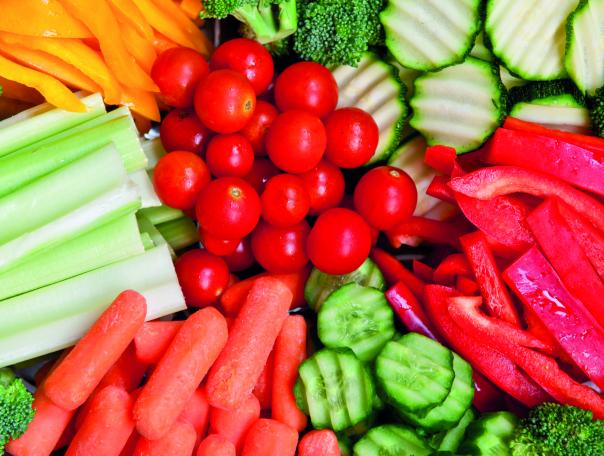 Abstract
Caterers have a role to play in helping put Government strategy into practice in the fight against obesity, argues Tess Warnes a registered dietitian with allmanhall.
Tackling obesity is one of the greatest long-term health challenges this country faces. Helping people to achieve and maintain a healthy weight is one of the most important things the Government can do to improve the nation's health, and as part of its 'Tackling Obesity' strategy, we have seen a number of new policies introduced that will empower people to make healthier choices.
Food service providers also have a role to play, by embracing these changes when developing their menu cycles and when looking at food offerings.
To help understand what these changes are, here is an outline of some of the key recommendations of the National Food Strategy and factors influencing consumer eating habits.
The National Food Strategy was led by Henry Dimbleby and prepared for Defra (Department for the Environment and Rural Affairs). It was delivered in 2021 as a comprehensive plan designed to 'transform the nation's food system'. Recommendations in the Strategy are designed to be implemented over the next three years.
They are in four categories.
1. Escape the junk food cycle and protect the NHS
2. Reduce diet-related inequality
3. Make the best use of our land
4. Create a long-term shift in our food culture
As part of the recommendations, the Strategy sets out four national food-based dietary targets by 2032:
•  30% more fruit and vegetables
•  50% more fibre
•  25% less HFSS (High Fat, Sugar and Salt) foods
•  30% less meat
So what has been achieved so far? A number of actions have already been implemented to help meet these targets.
Most recently, calorie labelling has become a legal requirement on menus in catering operations of 250 or more employees, on dishes served regularly.
This new regulation has caused a lot of controversy in both the hospitality sector and nutrition industry, with one concern being that calories are not the only number to consider when deciding what to eat.
Most registered dietitians would tell you that in fact, calorie counting is not a healthy way to manage weight, and that the fibre, protein, healthy fats, vitamins and minerals that you may be getting from that meal should also be considered.
At allmanhall we use catering control platforms that analyse the nutritional content of recipes, so information regarding calories is there should it be required. The Government hopes that it will encourage businesses to 'reformulate the food and drink that they offer and provide lower calorie options for their customers'.
Whilst it is not a requirement in schools at present, many schools are taking the opportunity to learn from the guidance and introduce standards of their own. It would be recommended to accompany any information provision with educational activity to support an understanding of how to interpret calorie information.
In a drive to reduce HFSS, (high in fat, sugar and salt) the promotion of HFSS products by location or volume will be phased out by law in October 2023.
The Government's research found that 43% of foods found in prominent locations such as supermarket aisle-ends and checkouts were HFSS foods. The Government intention is that this new legislation will provide a more level playing field with an increased opportunity for healthier foods to be promoted.
It is also recognised that promotions drive sales - offers such as 'buy one get one free', for example, whilst appearing to save someone money - actually increase spending.
Dangerously high fat, salt and sugar was found in meal deal snacks, after Action on Salt recently conducted research, and found 70% of snacks offered within meal deals had dangerously high levels of HFSS.
One offering contained 5.3g salt – close to a whole day's worth of salt recommended to adults. Action on Salt now wants to see tougher measures to help members of public reduce their salt intake such as the enforcement of salt reduction targets (currently they are voluntary) and only offering non-HFSS snacks with meal deals
A review on the progress made on the goal to reduce the sugar content of various foods and drinks was initially due to be published last autumn. However it has been delayed for a second time.
The goal was to reduce sugar levels by 20%. This was set out in the 2016 childhood obesity plan and is directly linked to the National Food Strategy recommendations. The most recent report by Public Health England showed that the sugar content of puddings, confectionery and chocolate had actually increased by 2%.
Many who campaign for healthy eating feel that publication has been delayed due to embarrassment that the progress is too slow. The next review is now due in autumn 2022.
A report by VegPower has found that vegetable consumption is down across the UK due to increased grocery prices. The YouGov survey conducted by the not-for-profit organisation found that 26% of total respondents had reduced their vegetable purchasing due to higher prices at checkout.
Of those with a household income of less than £30,000, 49% had reduced their vegetable intake. When asked whether they choose to buy fresh vegetables which are being sold at discounted price, 64% of low-income families answered 'yes'.
The good news is that frozen veg is still affordable and with, wider varieties of frozen vegetables now available, the potential is that this will help plug the gap.
With consumers appearing to be taking more notice of the nutritional content of their food, any initiatives by foodservice operations to embrace these changes and to offer heathier food options, may help in the fight against obesity and see a move towards a healthier society.