11th Aug 2022 - 04:00
Image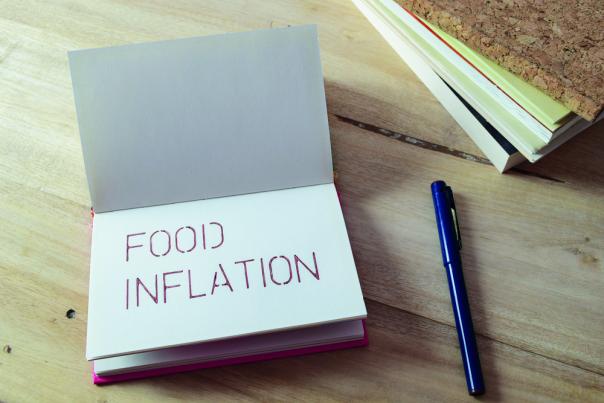 Abstract
With rising food prices set to continue, look to the supply chain for efficiencies, argues Rachael Venditti business development manager at allmanhall.
Global food prices have reached a ten-year high, with prices being pushed by a combination of global factors throughout the entire supply chain. With suppliers looking to pass on their rising costs, this is a significant challenge for caterers.
So, now is the ideal time to work out what approach to your catering purchasing will bring you maximum benefit. This will depend on your volumes, delivery values, delivery frequencies and the number of suppliers you use.
The different approaches are:
Tender: Most impactful when carried out in advance of inflation, it allows you to measure suppliers against each other based on your criteria
Operating dual supply: Can be effective as it creates a sense of competition amongst your suppliers
Consolidation: Multiple suppliers means low delivery value and high delivery frequency, so reducing the number of suppliers cuts costs
When looking at suppliers, you should consider product specification, price, service levels, contract terms, how robust they are and how they support systems and accreditations.
To reduce unnecessary cost and ensure you have the right product range, review buying lists. It will also help increase volume on key lines, support stock control and drive consistency.
Reducing the 'tail' is important too. The 'tail' is the number of low volume products you have accumulated over time. These are generally loaded with margin by your supplier, while high volume lines generally have a lower margin.
Adjust your purchasing of high spend categories by eliminating product duplications using a more cost-effective pack sizes, though beware of possible unintended consequences. For example, moving to a more cost-effective pack size could actually increase wastage.
Branded products are more expensive than own brands, so a shift away from well-known names could also save costs.
Understand which of your products are stable and which are volatile when it comes to price movement. Stable products are typically negotiated annually, such as canned tomatoes and solid pack apples. Volatile products fluctuate more frequently, such as butter and bacon.
The final area to consider when optimising your supply chain is reducing your cost to serve. This is the cost for a supplier to make a delivery, and is linked to pricing. This can be reduced by cutting the number of deliveries each week, increasing the value of each delivery and reducing the need for your supplier to split cases.
You may also like to consider ways to increase your delivery value to counter-balance the cost to serve, such as adding non-food orders to your food order.
Forward planning and communication are crucial when it comes to placing orders or liaising with suppliers over stock shortages and alternatives, so try to place orders with as much advanced notice as possible.
Of course, another alternative is to outsource to a procurement provider, who will have a case and resolution handling service, and a helpdesk who can contact suppliers on your behalf. They will manage suppliers, undergo analysis and insight updates throughout the year on food pricing and will monitor these price fluctuations, negotiating and mitigating price increases on your behalf as much as possible.
In conclusion, making supply chain changes can help reduce food costs, but remember to check these have no negative impact on operations.