23rd Nov 2020 - 05:00
Image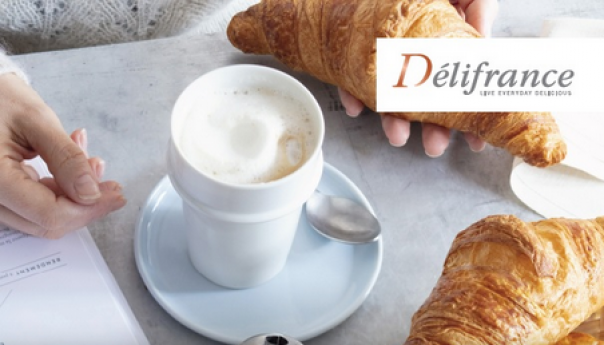 Abstract
Indulgence is key to driving the viennoiserie category as consumers are looking for treats during uncertain times, according to the latest market report from supplier of frozen bakery products Délifrance.
Consumer research
Prove it: A viennoiserie focus showed that 82% of consumers who have not decided what they want are influenced by the smell, look and level of indulgence of a pastry. The report featured consumer insight from 1,000 UK pastry eaters.
Harris & Hayes consumer insight 
Food trend 'experts' Harris & Hayes suggested that not only does indulgence pave the way for innovations, but 'permissible indulgence' also forms part of the wider health and wellbeing trend.
According to over 95% of respondents quality and convenience are the most important when choosing a pastry but due to the Covid-19 pandemic hygiene has also become key to 88% of the consumers surveyed.
A spokesperson from Harris & Hayes, said: "We know that pastry purchase is emotionally driven, especially for impulse purchases motivated by scent and visual appeal - but quality, convenience and hygiene are non-negotiable, especially post-Covid. Consumers are only willing to indulge and treat themselves if they know it's worth it, easy, and safe to do so."
New habits and working routines 
New habits and working routines has also shaped the times and places that people enjoy viennoiserie. Temptation is still key with consumers split 50/50 between buying on impulse and planning to buy pastries.
According to the report snacking is the optimum time for consuming a pastry. Over two-thirds of those surveyed said they eat pastries as a snack, compared to 29% of people who eat pastries for breakfast.
Final thoughts
Stéphanie Brillouet, marketing director of Délifrance, said: "This report highlights the changing consumer landscape, as people juggle post-lockdown (and renewed lockdown) life with work, leisure time and family.
"Interest in indulgence and snacking presents operators with a host of opportunities throughout the day – not just at breakfast time. Outlets should consider which formats suits their customers' changing needs as well as which types of pastries answers the indulgence trend.
"The report also suggests that convenience, health and choice could encourage people to buy more pastries. Viennoiserie offers a convenient treat at a time when self-care has become so important to consumers."