8th Jul 2022 - 04:00
Image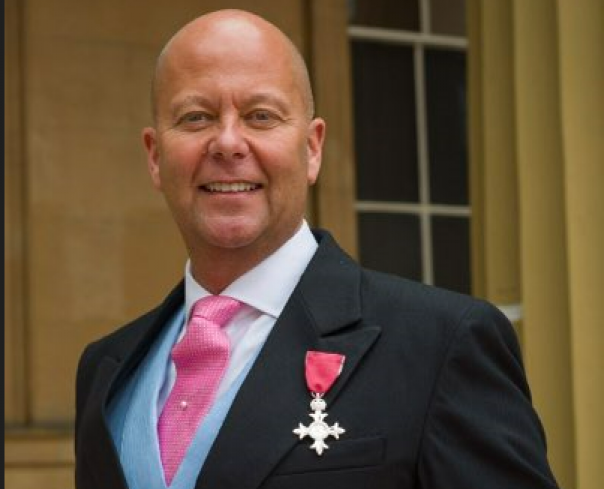 Abstract
Matthew White, the new chair of the Public Sector Catering 100 Group, talked to David Foad about his new role and the benefits of sharing best practice and industry collaboration.
David Foad: First, can you tell us a little about your background?
Matthew White: I have been in public sector catering for 30 years now, based at the University of Reading. I am the immediate past chair of TUCO (The University Caterers Organisation) for whom I served a four-and-a-half-year term after having been the vice chair for four years too, so I feel I am pretty well versed with the workings of public sector catering.
I have been lucky in my time to have worked alongside the other public sector membership organisations, and their chairs and respective boards, so I have been close to the issues that face us, especially with our country now in crisis. My passion is centred around people and how to get the very best out of them in a collective and collaborative way. When I was chair of TUCO I coined the phrase 'TUCO family' and I truly believe it helped bring us all closer together, enabling us to deal with the challenges we all meet across the country.
I am so excited by this new opportunity to work hand-in-hand with all of the various parts of the public sector and to try to prevent duplication of effort, share best practice and to help effect real change for good.
DF: When did you first get involved with the PSC100 Group and what were your first impressions?
MW: I really first became aware of the PSC100 when I was vice chair of TUCO. I met Andy Jones at various industry events and was immediately keen to learn more. I remember being very struck by the common sense approach to collaboration.
There is so much excellence already in play across the industry and yet I felt at that time we were all working in silos doing our own thing and putting lots of effort into protecting our own organisations. The fact is, we are not in competition with one another, we all have a shared goal of delivering the very best products and services we can to people in public sector environments and so to have an umbrella organisation that allows a working space to share knowledge and skill and to collectively resolve issues - working with suppliers, scientists, advisers, government or even each other - is a very powerful tool which should be celebrated and preserved.
DF: One of its aims is to find common ground on issues facing the different parts of the public sector. Do you believe there is enough scope there for joint action?
MW: There is so much scope, in fact it is almost overwhelming at this point in time. The country is facing some of the biggest pressures we ever have and key focus for the PSC100 will have to be to really drill down on the most important of those issues to ensure change is forthcoming. The recent Public Sector Catering Top 20 'most influential' gathering at Westminster has given us a set of key areas to work on, and as we have now formed a working board of the chairs of the various organisations, or their nominees, we will begin driving a strategic plan to help keep us focused on the areas we have jointly agreed need our focus and attention.
DF: How valuable have you found the collaboration among members of the Group?
MW: I can't stress enough how key the collaboration is, without it the PSC100 cannot work. The success comes from openness and trust amongst the sector chairs and that is derived from showing tangible benefits to them and their boards of working as a collective.
We have lots of colleagues around our table from Scotland who are light years ahead in areas such as sustainability. So, as just one example, we are able to learn from them and implement those successes ahead of legislation becoming live in England and Wales. It's not rocket science and there are no great trade secrets to steal; if it works and can be applied in one sector it is likely it will have some benefit in another, so having a forum in which we can bounce around ideas and success stories is a great way of sharing and learning.
DF: Is there enough sharing of ideas and experience within the industry? If not, how can it be improved?
MW: There is always more that can be done, and as people have become even busier and are trying to do more with less, it is imperative that we continue to share success. Public Sector Catering magazine, its website and news bulletins are a great way of us communicating and sharing, so I am hoping that during my time as chair I can tease out more of those great news stories and use social media to really reach as many public sector caterers as possible on a regular basis.
It's not all about a boardroom table or a Zoom or Teams call. Talking to colleagues, seeing ideas in action and simply celebrating what we all do 'day-in and day-out' are all really powerful tools, plus you get to meet so many people with different learning styles. So watch this space as I intend to champion as much as I can over as many platforms as I can because public sector caterers are quite simply the best!
DF: You are succeeding Andy Jones as PSC100 Group chair, how do you assess his contribution to the group over the last seven years?
MW: Andy has left me the biggest pair of shoes I have ever seen to fill. Everyone knows Mr Jones. He is not only an industry legend, he is also a complete gentleman and always makes everyone feel so welcome and special.
I have asked Andy to work on a fundraising mission with a focus on mental health and wellbeing for public sector caterers. We are all under huge pressure to deliver top quality services, but often with reduced budgets and every increasing compliance issues that cost money. This can have huge impacts, often hidden, on the teams on the front line and across our industries.
So if we can help build up a charitable fund that may be able to help our own as well as the wider hospitality sector, then that will be a great way to mark our immediate past chair's fabulous work, which has had such a lasting impact in so many ways. Andy has been an ambassador for the public sector and I have promised him I will do my level best to continue his work and to fight as hard as he has for good and lasting improvements to the sector.
DF: Moving on to your own tenure, can you tell us about your aims as chair?
MW: As I said earlier, I want to focus on the people. I want to celebrate what is already awesome. There is so much going on that gets hidden and as we often don't have the PR machinery that the private sector has, we can appear to be behind in some ways. That isn't true, though, because the public sector is often the pioneer and we need to bring out of the shadows the fantastic people we have. They work away, 'day-in and day-out', often unrecognised, delivering amazing food and service.
This is seen in school meals, prison catering, armed forces feeding, care homes, universities, hospitals, colleges and local authorities, in fact across the food production and supply chains right through to the way we sustainably deal with waste and all the other impacts that catering can have on the environment. Our people are the PSC100 and so it is people first for me, and that will be my focus in each of the strategic workstreams we tackle. Let's be proud and let us build on what is already great.
We need to make our part of the hospitality sector more attractive to the labour market. There are so many exciting prospects and I want to raise the profile of working in an environment that really does pay back to society as well as to us as individuals as we grow our careers and personal prospects.
The public sector is a wonderfully diverse environment that includes everything from fine dining, hoteling, conferencing, events, mass catering, Royal galas, VIP visits, school graduations, hospital balls, weddings, funerals and anything you can think of. We need to shout about the skills we nurture and the diversity we encourage. It's such an exciting prospect, that if we get it right we will have people queuing to join up, we really just need to champion it better and shout from the rooftops about how great it is. And I want to be an ambassador for that.
DF: The recent Top 20 'most influential' people in public sector catering round table identified a need to work with the whole supply chain 'from farm to fork'. How important do you see this?
MW: It is key and, in my opinion, goes even further as we need to work with scientists and researchers too, as well as policy makers, to ensure that what is grown, is available to us in the public sector. Current policy focuses on retail and that needs to be modified to allow the production of food for the public sector. The health of our nation is centred on good nourishment and we need to ensure that we as caterers can get our hands on the right products, goods and services to deliver the catering that will sustain the people of our land.
We already have a great relationship with the National Farmers Union (NFU), but I want us to work with them and others to ensure we have a sustainable approach to maintaining the 'farm to fork' ethos. I am lucky to have great academic colleagues across the country, and indeed wider, who can really help us to ensure we are able to continue our work as public sector caterers in both an environmentally and ethically sustainable way, but also in a financially sustainable way which is key to all our success.
DF: Are you looking forward to the challenge?
MW: Oh yes, although there is lots to do and as I have set a limit on my tenure of two years, it is going to be a busy time. But I am keen and have some amazing fellow chairs of the public sector membership organisations and with Jayne Jones as the PSC100 Group Vice Chair we can really get stuck in and hopefully start delivering some great outputs for our industry, partners and customers. Let's do this!