14th Jul 2021 - 14:45
Image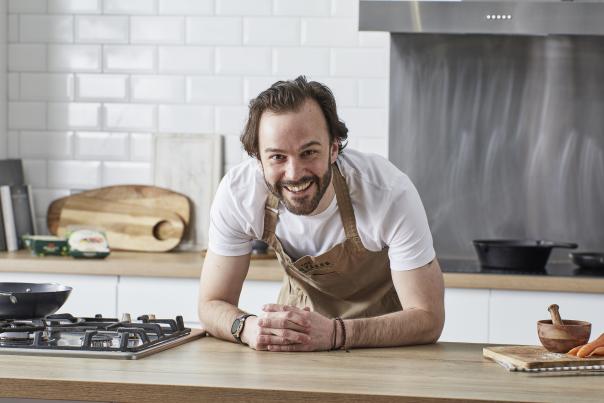 Abstract
School meals are about more than a menu of options that comply with nutritional standards, they're an opportunity to get ahead in of the sustainable food conversation, says Ben Davy of Meatless Farm.
But it isn't just health on the agenda, sustainability is coming to the forefront of school dinner conversations. People are much more aware of how what we eat can impact the environment and topics like regenerative farming are becoming much more widely discussed.
How can school caterers take part in the sustainability conversation? Or more importantly, lead it and get ahead of the curve.
An appetite for change
Almost half of British children are worried about the future and the environment. In addition, over two thirds (64%) of four to 16-year-olds are not getting any information about sustainability from their parents and almost half (44%) claim they aren't being taught it in school lessons, instead depending on TV, YouTube and social media.
We also know from our research that for children, taste is the lead priority when it comes to food followed by health and environmental concerns.
This means school caterers are in a very unique position when it comes to showing children the connection between delicious food, nutrition and sustainability.
Here are some of ways we believe school caterers can start to get ahead of the sustainable food conversation.
1.Carbon menu labelling
Carbon labelling is starting to be championed by both retail and foodservice. Take LEON's move earlier this year to use a 'carbon-neutral' label on all its dishes that met this status. This will start to permeate all areas of foodservice and could be an opportunity for school caterers to work with their suppliers on it and further show children the connection between food, nutrition and sustainability.
2.Supply chain transparency
Increasing supply chain transparency is essential. Working with suppliers that can meet the all-important cost, health and convenience credentials doesn't mean sacrificing on sustainability.
For example, at Meatless Farm we've invested heavily in our own TPP (textured plant protein) facility so that we can not only control the high quality of our products but also halve the amount of water and energy used in the process.
3.Involving suppliers to create farm to fork educational experiences
There's a ripe opportunity for school caterers to work with their suppliers to tell richer stories about where the food comes from and how it's made, via for example workshops or materials. We work with a not-for-profit partner to deliver this kind of education in schools and is something we're building as we return to the 'new normal'.
Growing a plant-based generation
We're seeing the movement towards more sustainable, alongside healthier, options increasingly recognised across the public sector. Take, for example, Blackpool Council's recent commitment to increasing the amount of vegetables procured across their schools portfolio by 10%.
This has been fuelled by recognising that educating children on food from a young age will help them to make healthier choices later on in life. Plant-based alternatives need to be a core part of these conversations.
School caterers have been through a challenging year. As Government minister Vicky Ford, recently noted: "School food has been under the spotlight like never before. School caterers have been versatile and imaginative and the workforce has proven that it can work to the challenge."
What we're all being presented with post-Covid is an opportunity for change, a reset on plans and a shake-up of traditional roles and relationships.
We can focus on improving school meal standards and creating healthier meals but this will only come from suppliers and caterers working together and recognising how plant-based food can support these objectives.
We're not trying to inspire a boycott of meat, rather a heightened level of support for caterers and a recognition of the role that plant-based food can play in offering nutritional, sustainable and cost-effective meals for children.