31st Mar 2020 - 10:10
Image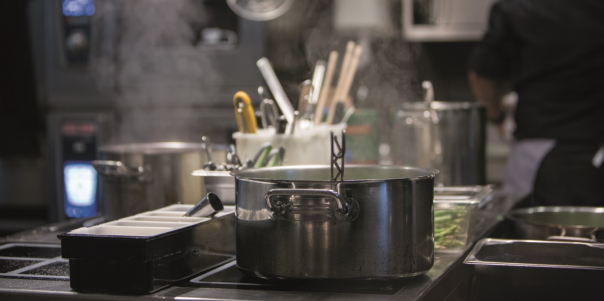 Abstract
If you are a catering operator and need to sideline some of your kitchen equipment in response to the impact of coronavirus, then the Foodservice Equipment Association (FEA) offers some timely advice.
John Whitehouse, chair of the FEA, says: "Many hospitality businesses, particularly restaurants and pubs but also workplace kitchens and even some in the public sector, are temporarily having to shut down and 'mothball' equipment.
"The problem is, if it's not done correctly then the appliances can be damaged, even just by sitting idle. Which could mean that, when the crisis is over and the business needs to reopen, the equipment has broken down before it's even started.
"We have put together a resource for any foodservice operator looking for information on how to protect equipment that needs to be shut down for a long period.
"It's called FEA Equipment and Systems Preservation Guidance, and our members have got together to pool advice and supply instructions on how to shut down appliances, to ensure that they are safe and ready for action when they are needed.
"In an ideal world the kitchen would be mothballed by a service provider, who could service the appliances at the same time. Obviously this isn't possible for many operators, hence FEA's decision to create the resource.
"The advice is split into different types of equipment, warewashers, fryers and so forth, and is simply and clearly laid out.
"By putting all this information in one place, operators can access it easily and quickly. The FEA Equipment and Systems Preservation Guidance can be found in the COVID-19 section on our website.
"As with so many things, the devil is in the detail. For example, when mothballing combi ovens, once you've isolated the water supply, one point to remember is to run the hand shower, if it has one, until it's empty.
Here are some more typical key tips to ensure the integrity of catering equipment:
• Cookware: remove and clean all pans and grids from appliances.
• Back-up batteries: if an appliance has back up batteries, run it for 30 minutes a week to keep them charged.
• Water treatment: turn off the water supply (and the electric supply, if applicable) and, if possible, clean the salt out of the brine box.
• Fryers: once you have drained and disposed of the oil, clean and dry the pan, then give it a light coat of oil, then cover with a lid.
• Doors: with most appliances with doors (ovens, fridges, dishwashers, etc.), if you are mothballing then it's a good idea to prop the door partially open to ventilate the inside. Similarly, hoods of passthrough warewashers should be left partially open. However, if there is the possibility of ingress from dust, insects, pests, etc. then you may need to shut doors or hoods. It's a judgement call.
• Gas appliances: once the gas supply has been isolated, do NOT unfasten the yellow gas supply hose from the isolation point.
• Veg and meat prep units: remove everything that can be removed (such as top covers) and give them a good clean – make sure there are no places that foodstuffs can lurk. Obviously, in the case of powered units, turn off and unplug the unit before commencing work.
• Ventilation: once the kitchen is closed down, the kitchen ventilation system should be switched off, this will ensure that the gas interlock operates and disconnects the gas supply to the kitchen appliances.
• Insect killers: remember to leave these turned on!
To access the FEA Equipment and Systems Preservation Guidance resource, visit the FEA website: https://www.fea.org.uk/news/fea-equipment-and-systems-preservation-guidance/