6th Mar 2023 - 15:35
Image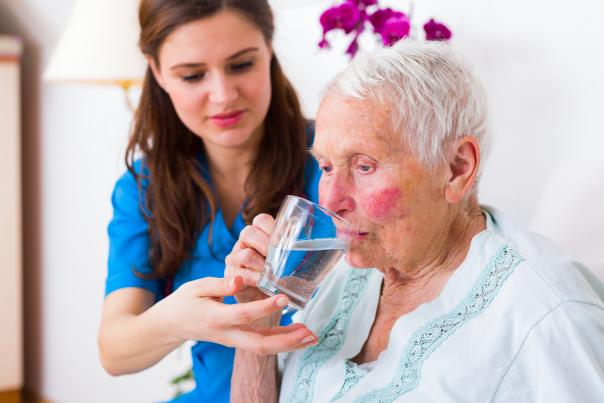 Abstract
The care sector needs to embrace improved nutritional care just as nutrition professionals should be open to the rewarding career opportunities it provides says Leni Wood, head of nutrition and wellness at Nellsar.
It may sound like an overworked term to say that that nutrition and hydration are 'critical' to an individual's health and development. As human beings, they are the bedrock to ensure our survival, promote stronger immune systems, and reduce the onset of non-communicable diseases.
However, despite the obvious factors highlighting their importance, there is still a long way to go to ensure that people can access the necessary nutrients, vitamins and hydration to live a healthy, happy and well-balanced life. And this is particularly the case from a health and social care standpoint.
Malnutrition is still far too common, and together with dehydration, has significant consequences on a person's health outcomes. Remarkably, these problems are still poorly recognised in healthcare settings, despite numerous reports highlighting inadequate focus in these particular areas.
Much of this will be down to care providers not fully understanding the benefits that come from greater nutritional expertise within a care environment. The operation of food production in a care home, after all, is incredibly complex and very different to your common, household kitchens.
This was something I learnt very quickly following my appointment with Nellsar. My responsibilities included taking charge of the food assessment process for our residents and underlining the key elements to improve their nutritional well-being. I pulled together comprehensive plans that we have used since.
Unfortunately, although the plans demonstrated an array of benefits for residents, the kitchen teams didn't have the capacity to carry them through, which forced the business to broaden its horizons from a nutritional expertise standpoint and prompted them to offer me a promotion.
Since then we have employed a team of Nutrition Champions across our homes to support the process of implementing change, education and support.
A telling  moment for me came when I discovered how people in hospitals who were recovering from surgery and illness, for example, weren't necessarily fed very well, with too little focus on appropriate vitamins and minerals, despite these being crucial elements of our health and well-being. It made no sense to me.
Similarly, in care homes, I've seen numerous examples of care providers putting a lot of focus on medication. This is, of course, very important and, I might add, very expensive. However, the value of tackling health problems directly through good nutrition and a well-balanced diet seemed to be overlooked.
Nellsar asked me to identify these problems at the source and one of the first things I noticed, as a qualified nutritional therapist, was how transitional the skills were.
And when I saw the challenges the sector had in recruiting, I had to ask myself why nutritionists in my position weren't capitalising on the chance to broaden their nutritional understanding, particularly from a clinical and catering perspective.
In truth, it's quite a technical job and one involving familiarising yourself with comprehensive guidelines while simultaneously learning about dysphagia and texture-modified diets.
However, it's also a fast-paced role with endless learning opportunities alongside like-minded individuals who are determined to make a lasting and transformative impact on the sector.
I also quickly learned that our practices had to be clinically proven to work. At Nellsar, we build therapeutic menus specially tailored for residents with a wide range of dietary needs. On top of this, we've introduced bespoke training courses for all catering members of the business's 13 care homes that ensure there's shared approach to how we make and distribute food.
And it's not just about raising nutritional standards, but also coaching the wider care teams to help them understand why we're encouraging better nutrition and hydration. We also encourage residents to ask questions and get involved with trials.
Such approaches enable us to explore new ways to improve not only nourishment but the dining experience, which are much-needed because the sector's stance on nutrition has been drastically out-of-date for some time.
A survey by e-procurement technology firm Zupa of hundreds of care home professionals made this very point. It found two-thirds admitted the quality of resident care and the ability to cater properly for dietary and nutritional needs were some of the key areas being side-lined as a result of outdated practices.
The over-reliance on outdated processes, including single-food diets, weight loss supplements, the avoidance of cultural foods, the elimination of entire food groups and 'clean eating' have all added to growing fury among health professionals, and things simply have to change.
Inevitably, the lack of staffing throughout the sector is still a major concern. However, it's clear that in many cases, the adoption of new, innovative ways to instigate positive change may be right under the noses of care providers.
That is why I would urge anyone with a nutritional background who is struggling to apply their skills and insight to something practical to consider social care as a potential career avenue.