7th Jun 2021 - 08:42
Image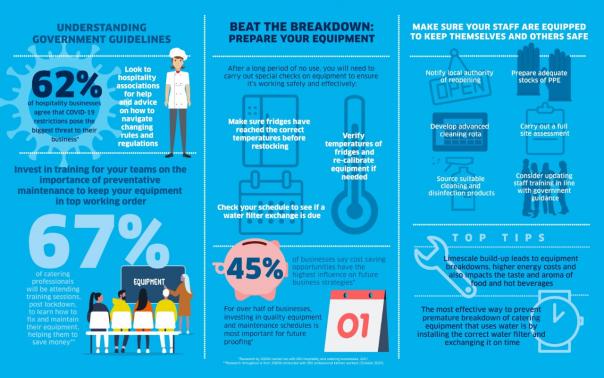 Abstract
New research from BRITA Professional reveals that changing consumer expectations has led to a rise in innovation and new concepts from both hospitality and catering providers.
Need to adapt
Following the Covid-19 pandemic, hospitality and catering businesses have recognised the need to adapt to ensure their future success. According to BRITA Professional research 88% of businesses have used this time to reflect on their business strategy.
BRITA Professional research
Almost half (45%) of hospitality businesses believe that consumers want an enhanced experience when eating and drinking out. Having spent so long at home, 44.5% of businesses believe there will be a greater demand for meals and drinks that consumers can't recreate at home.
Despite this, an equal amount (45%) believe that consumers want better value for money and 59% believe consumers want restaurant quality food for home delivery and takeaway.
In response to these changing expectations, 55% of hospitality and catering businesses have introduced new concepts, altered their menus (48%) or updated their equipment (38%) to improve productivity. BRITA Professional's research reveals that almost 9/10 agree their business can react quickly to changes in circumstance.
Priorities for hospitality/catering businesses
Around 46% of businesses will focus on hiring innovative and creative staff in order to future proof their business, and more than a third will make this a focus of their training. Around two-thirds (65%) say that effective teamwork will be a focus for staff training in the future, as well as hygiene and cleaning protocols (43%).  
Steve Buckmaster, director of sales, at BRITA UK, said: "With an end of lockdown roadmap now in place, businesses have the green light to start preparing for what will hopefully be a normal service this Summer.
"While this has been an extremely challenging time for hospitality and catering businesses, the industry has shown its ability to adapt to changing consumer expectations. This research has revealed the need that hospitality businesses have for creativity, innovation and exceptional teamwork. At BRITA, we want to support businesses ahead of reopening, so they can hit the ground running."