6th Nov 2020 - 05:00
Image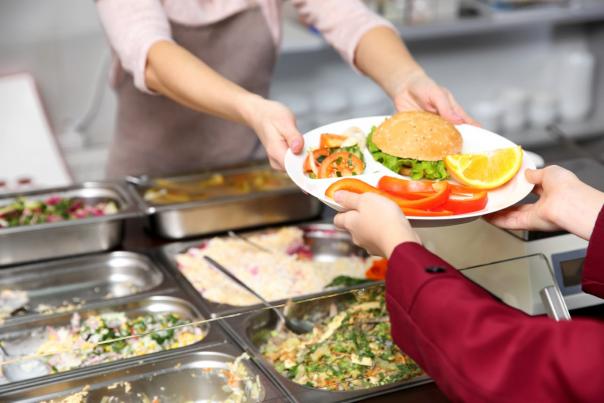 Abstract
Jonathan Morley, managing director of Plant Based World Europe, discusses the benefits of plant-based eating for school children and offers his advice on how to introduce simple, nutritious and tasty meat-free foods onto menus ahead of National School Meals Week.
LACA's National School Meals Week 2020 is starting on 9 November with a 'meat free' event.
Nutritional benefits
Embracing plant-based food on school menus will deliver schools and their pupils numerous benefits.
Generally lower in saturated fat and cholesterol and higher in fibre, switching from animal proteins provides a healthier and more sustainable option to pupils. Introducing children to plant-based foods at school can also help reduce childhood obesity and establish long-term healthy eating habits.
Available for everyone
Offering meat-free meals at schools can also alleviate stress on kitchens, as plant-based foods are suitable for everyone, regardless of their faith or dietary requirements.
There is a cost benefit too, with plant-based foods often being cheaper than their meaty counterparts, helping to ease the ever-increasing pressure on school budgets.
It therefore comes as no surprise that the food standards for schools in England state that all children should be encouraged to have one meat-free day each week by eating a meal that contains an alternative such as lentils, soy mince or tofu.
Small changes to menus
Achieving this target and encouraging pupils to make meat-free choices doesn't have to be complicated. Creating plant-based versions of the foods you already serve, such as toad-in-the-hole, risotto, chilli, spaghetti bolognaise, or curry is a simple way to introduce plant-based options.
There are also some fantastic meat-alternative products that are already available and being used successfully by schools across the country, including Quorn's dippers and Little Green Devils' burgers.
For those interested in introducing more plant-based foods to their menus, making small changes is a great way to start. For example, creating a dedicated meat-free day each week, or making a conscious effort to ensure that the wording of the day-to-day menu doesn't suggest that the meat-free meal is inferior.
Making the plant-based meal different to the meat-based option is another great way to create meaningful choice for children and motivate them to try new things.
For example, if you were to offer a choice of chicken pie or vegetable lasagne, those who prefer lasagne are likely choose this option regardless of whether it contains meat.
Plant-based eating boom
With the popularity of plant-based eating continuing to rise there are some fantastic resources available for school caterers looking to increase their meat-free offering. Networking and events offer a great platform to gain advice and discover the latest products all under one roof.
For example, Plant Based World Europe, Europe's only dedicated plant-based show, will offer school caterers the opportunity to discover the best plant-based products on the market right now and access tailored advice from the sector's leading experts.