2nd Aug 2021 - 05:00
Image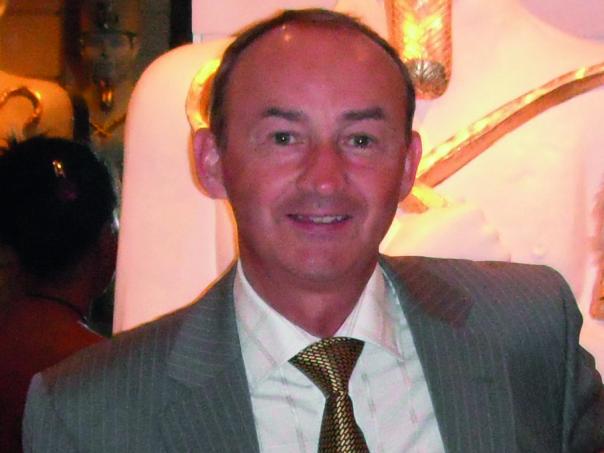 Abstract
David Oliver, head of prison catering for England and Wales, offers a view on the challenges the service faces and how it's adapting to meet the demands of a changing prison population.
David Foad: Everyone assumes you work to some of the tightest budgets in the public sector, how much do you have to spend per prisoner per day?
David Oliver: The average now is about £2.15, though for young people who have extra requirements it can be as much as £2.60 to £3.60. For that we provide three meals a day.
There is breakfast, usually a continental-style, cereal based meal that is delivered the night before, lunch is a cold, snack-lie offer to reflect how people eat in wider society. It will include sandwiches or baguettes, fruit, crisps and a drink.
In the evening there is a substantial hot meal that comes from a pre-select menu that is on a four-week cycle and offers five options, not counting special religious or lifestyle diets.
DF: Do you have to comply with nutritional standards?
DO: Yes, of course, but it's not something we measure on a daily or even weekly basis because we operate on a pre-select menu. So we look at it over time and I have to say in my experience I've never heard of anyone who's left prison worse off nutritionally than when they came in.
DF: Can you give us some idea of the prisoner profile and what this means for menus?
DO: We have to cater for fifteen-year-olds all the way up to eighty-plus, it's a huge task. And there is no real segregation, each prison is mixed in terms of age, religion, culture, nationality and this is reflected in the range of diets we have to contend with.
I even had to deal with a fruitarian a few years back and needed to Google it to know what it even was. But, at the same time, no-one who comes in with a special diet is ever refused it unless it is totally impractical.
DF: Prison catering has done research into health and nutrition and its impact on things like behaviour and education, hasn't it?
DO: We do a lot of research with outside bodies. For example, there is one looking at the effects of omega 3 on reducing anxiety and violence among prisoners, and other work going on around standardised recipes to make sure our dishes will help prisoners be better able to cope in society without having to re-offend.
It's not unusual to have prisoners come in not knowing how to use a knife and fork because they have relied on fast food. So part of our work in this area is helping them eat properly and better underst5and what good nutrition looks like.
DF: Food procurement is largely centralised within the prison service. What are the pros and cons of this?
DO: We have a set of defined specifications for our commodities through the contract with Bidfood, which makes it easier for us and them to get the right pricing, and working ahead of the game also helps keep prices competitive.
They offer regular deliveries, but in emergencies can deliver 24-7, and we have worked up a good relationship over a long period of time. Also, by dealing with one central team it helps resolve any issues quickly, rather than having to talk to six or seven different people.
The cons? I suppose it's having all your eggs in one basket should anything happen to Bidfood. But after what we've been through in terms of supply over the last 18 months if there were a problem that would have highlighted it and we haven't found one.