9th Oct 2020 - 05:00
Image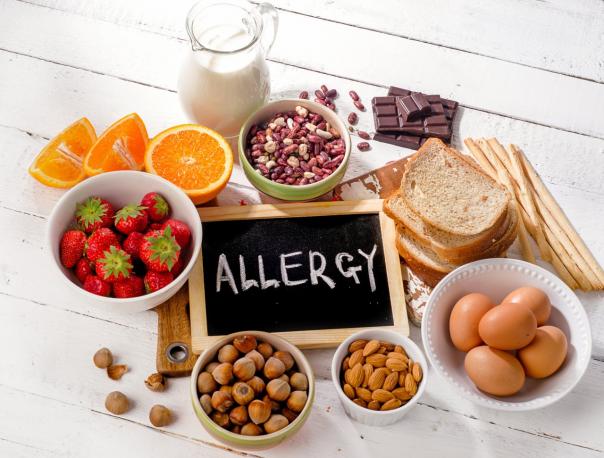 Abstract
With over 30,000 schools in the UK all focusing on health safety and risk mitigation due to the impact of Covid-19, it is also important to give attention to cross-contamination and hygiene when it comes to food suggests an environmental health officer.
Kirstie Jones, environmental health officer at Navitas Safety, has urged school and education leaders to also protect children from other food-related risks too.
In the UK an estimated 7% of children suffer from a food allergy. While some reactions can be treated, some can be more severe or even fatal.
Jones commented: "Education on allergens and food safety should ultimately form part of the national school curriculum. Children learn best when they are young and learned behaviours can influence lifelong habits and routines.
"Therefore, knowing the basics of food safety at an early age will not only protect children from tragic accidents while young but also stand them in good stead to ensure they do not fall foul to food poisoning later in life, too."
Jones has suggested four key tips for schools to follow to help keep children safe from food allergies.
Make information digestible for children
Presentation is key when teaching children so Jones suggested a traffic light system could be adopted (similar to what is seen on food packaging).
For example red could mean the food contains allergens, amber for 'may contain' and green for 'free-from' items.
Creative communication goes down best
Jones believes that teaching practises should be interactive and engaging. This could include daily pre-lunch briefings, videos or quizzes which are linked to allergens.
Teaching is a team effort
It is important to get everyone involved to help educate children on allergens and food safety. Practises should be under continual review to keep up with children's changing dietary requirements.
Jones added: "In order to ensure information is retained, it must be reinforced by all those involved in the food-related activities in a child's life. Included in this is teaching staff, catering managers, lunchtime supervisors and parents.
"Keeping messages consistent requires collaboration and training which involves all parties. This is particularly important for children in early years who are unable to make their own food choices and depend solely on the adults getting it right."
Help yourself
Integrating teaching into lessons and daily routes should be supported with fool-proof aids to minimise the chance of any accidents according to Jones.
Aids could include the introduction of 'free from menus' or a child can scan their thumb to confirm the purchase of lunch.