6th May 2020 - 08:08
Image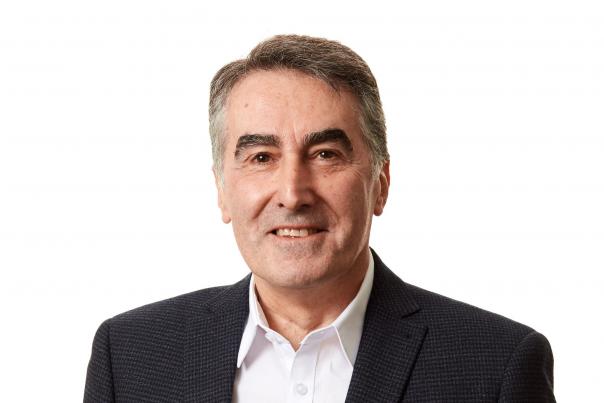 Abstract
A blog posting by Steve Cenci, healthcare managing director at Compass Group UK & Ireland, who pays tribute to the catering and other support staff who are helping the NHS and care sector look after the many thousands of people affected by coronavirus.
There are some incredibly courageous things happening every single day, hour and minute right now. Our healthcare teams across the country have been working tirelessly on the frontline in roles across hospitals, care homes, retail and food production in an effort to support our NHS and the wider country in the fight against coronavirus and the disease it causes - Covid-19.
I am continually in awe of what I am witnessing on a daily basis, and I offer my thanks for this remarkable support; it is truly without precedent.
There are approximately 7,500 Compass Healthcare colleagues supporting this myriad of services that are currently propping up the country in its time of need, a time during which we've all had to adapt significantly.
The major challenge throughout this crisis has been adapting our services and people rosters to the needs of hospitals as they have ramped up the number of Covid-19 acute wards. While this has been a delicate juggling act and change in pace, our frontline colleagues have shown immense dedication and spirit throughout their work, and I feel extremely proud of this silent army.
We have a team of nearly 1,500 porters supporting patients, as well as our catering and cleaning teams, all doing an excellent job in these vital roles in hospitals up and down the country.
Conscious of the demands upon our people, we have looked at how we can provide additional support to them, to ensure they felt recognised during this time. We began by introducing a bonus for our frontline colleagues. We then worked with our procurement business Foodbuy to provide thousands of essentials food boxes for our frontline staff who were struggling to shop.
At Easter we followed this up with Easter eggs and then most recently a treats box. Each time, these gestures provided a morale boost for our teams.
We have been overwhelmed by the public support our teams have received too. Time and again you hear wonderful stories of how our people and NHS staff are being supported and recognised either within the places they work or their local communities. Our team's welfare is at the forefront of all that we do, and we have also ensured that we are providing additional well-being support as well as access to a financial fund for those who are most in need.
Managing employees needing to self-isolate, while also increasing support for the hospitals we work in, has meant we looked at how we could use the different skill sets across our business. We have utilised new connections through redeployment, which has seen thousands of Compass team members entering new working environments across the frontline.
Our Levy UK colleagues, who usually support sports and events, have been providing essential support, bringing great adaptability and flexibility needed in these circumstances.
This crisis is also strengthening our relationships in the sites we work at, as we all adapt to our new ways of working – we're doing it together. This is making us stronger than ever before.
We are aware that the path ahead of us is long and challenges remain, but we are doing all that we can to contribute to the national effort against coronavirus. We recognise that as individuals and as an organisation, we all have significant roles to play, and whilst we can't predict how the situation will develop, we are proud to stand alongside healthcare workers across the UK and Ireland.
* Steve Cenci has worked with Compass since 2002 leading its healthcare division. His experience includes working with and across the government sectors, holding leadership positions for a range of businesses.