9th Nov 2020 - 05:00
Image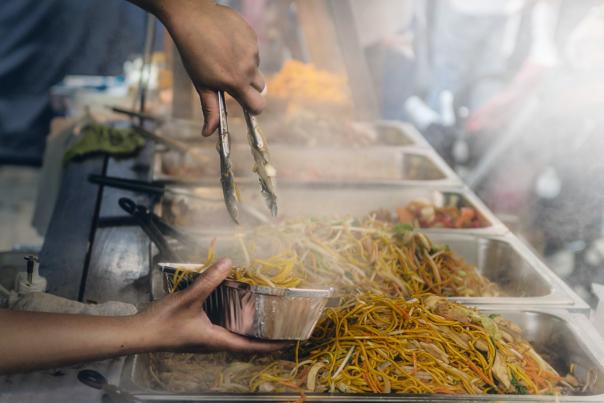 Abstract
The takeaway market's rise has been the hospitality sector's biggest success story and it's here to stay, writes Charlie Dean managing director at Catering24.
Pubs, bars, and restaurants across the UK have changed their models and done what is necessary just to keep going, and its biggest saving grace, arguably, has come in the form of takeaway.
Often associated with fast-food chains and cheap on the go food, many of these previously static businesses have had to become mobile, and takeaway has not just become an option but an essential part of many establishments in a short space of time.
Our pubs, bars, and restaurants have taken the market to a whole new level in terms of quality. This new commitment to a quality takeaway offering will remain not only for the foreseeable future but also permanently.
How will the rise in takeaway impact Christmas?
As with previous years, many restaurants would have been gearing up for the festive period at the beginning of October.
Establishments will still be hosting Christmas meals but at a dramatically reduced rate, with a limited number of families now able to get together while adhering to the spacing and new tier guidelines.
Instead, rather than just stick to that, we're going to see takeaway become the prime option on Christmas Day - something we have never seen before in our country - where an order can be placed for these menus in order to have it delivered to you on the day, with no cooking, no hassle, and very little cleaning involved.
Many of the biggest retailers, like Morrisons, have already entered this market by offering their own version and, while it is incredibly convenient, I believe pubs and restaurants that offer this service will be able to offer an unmatchable quality.
Something else to look out for is the Heat to Eat Christmas lunch, which would arrive with the customer on Christmas Eve, ready to be warmed on Christmas Day.
While there will be a natural disappointment that families can't get together in our pubs and restaurants, this is going to be the next best option this year, particularly for those young families that want to enjoy the excitement of Christmas with their children but without the stress of cooking a huge meal or the worry of going out somewhere under the current circumstances.
The shift hasn't just improved the industry's food offering
Catering24's core business is takeaway packaging and we have seen a change in the style of packaging due to the rise of takeaway - and not just takeaway, but quality takeaway.
We're seeing far more businesses, right now, purchasing leak-proof containers and products that will help keep the food warmer for longer, and more secure. We expect this will only become more popular the closer Christmas gets.
Burger boxes have also been immensely popular, too. Prior to Covid-19, they often would arrive in a polystyrene container, but what we have seen is that the bars and restaurants that have pivoted their business are refusing to sell their premium food in that basic style of packaging.
Click & collect is now essential
A lot of our restaurants have fantastic, well-trained chefs, on-site. They also have good suppliers and great facilities to produce quality food. And what's clear is that thriving and bustling premises aren't required to be successful right now. While that is a huge shame, businesses need to do what they can at the moment, and the answer lies in service.
Just like entering the takeaway market, click & collect has seen a huge shift from being seen as an option to tick a box to now being essential to the business model.
This has been a real wake up call for a lot of people working in the sector and there is going to be a real shift towards technology, whether that be a surge in click & collect websites or more apps being launched.
Hospitality, events, and catering, traditionally, are always behind other sectors when it comes to embracing new technology and ways of working - even as far back as sticking to the paper catalogue because it didn't embrace the laptop when it first arrived on the scene.
Downside to the rise in takeaways
We could see fewer retail catering outlets on the high streets and instead more CPU type kitchens. Often, you find these on an industrial estate and you can rent a small warehouse and turn it into a bigger kitchen and a distribution centre - meaning these businesses will be able to deliver more food than they would in a rented store.
It is far more expensive to have a retail shop where most restaurant kitchens are minute in comparison to a CPU. It is rare to have a kitchen in these locations where you have the luxury of space.
They are often super-tight and limiting and producing À la carte food from that sort of kitchen isn't ideal. If you try to produce that for 20 people, you quickly find you have a problem. With a CPU, you can prepare food on a bigger scale - benefiting businesses as they turn towards takeaway.
Final thought
What's clear, though, is that COVID-19 doesn't appear to be disappearing any time soon and while it is around without a vaccine to combat it, our sector is going to need to view its takeaway offering as an essential to its business model, rather than just as an option.