3rd Jul 2023 - 10:34
Image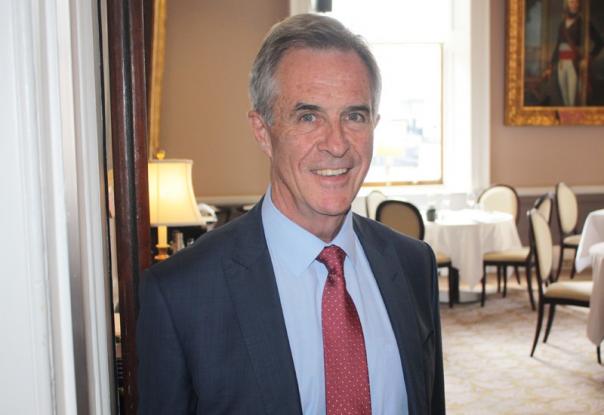 Abstract
Sourcing food locally, avoiding single used plastic and reducing food waste – sustainability is one of the key trends for catering and hospitality businesses. But what's next? Here's why adopting a circular economy approach should be on top of your agenda.
The journey towards a more sustainable food industry has already started, but how can catering and hospitality businesses make sure they stay on track? Shifting from a linear to a circular economy approach is an important step, not only to stay on top of trends but also to become more environmentally conscious.
For the food sector, this means having a look around the kitchen and understanding the value that equipment has. Instead of sending surplus items to landfill, fully functioning but unwanted items could get a new lease of life elsewhere.
That's where Ramco comes in: the reuse expert and auction house is here to drive change and help catering and hospitality businesses find new homes for their surplus assets.
Paul Fieldhouse, food service business development consultant, commented: "A lot of equipment ends up in landfill, because businesses don't know about its value, and it seems like an easy option to send it to waste. Ramco is here to change that mindset, raise awareness around the value of surplus kitchen items and extend product lifecycles. End of lease doesn't mean end of life."
With over 27 years of experience working with organisations across all sectors and for clients such as Catercall and Mitchells & Butlers, Ramco knows how to find new homes for unwanted catering equipment and machinery, contributing to the circular economy.
But what are the benefits for businesses? Aside from protecting the environment and reducing carbon footprints, using Ramco's services helps to free up storage space and generate financial returns.
Ramco's value finder tool gives an overview of the kind of assets the auction house has found a home for in the past – from a combi oven to a double refrigerator and twin tank fryer. It also shows the financial return that was generated, and the carbon emissions that were saved by re-selling these assets and extending the lifespan.
Talking about financial return - research conducted by Ramco revealed there's £59 billion worth of perfectly good equipment sitting idle in organisations across the country. That's an average of around £10,000 per organisation!
Do you have items sitting idle? Start adopting a circular economy approach, for the environment and your business, and contact the Ramco team here to start a conversation about finding value in your surplus assets.