13th Aug 2020 - 09:12
Image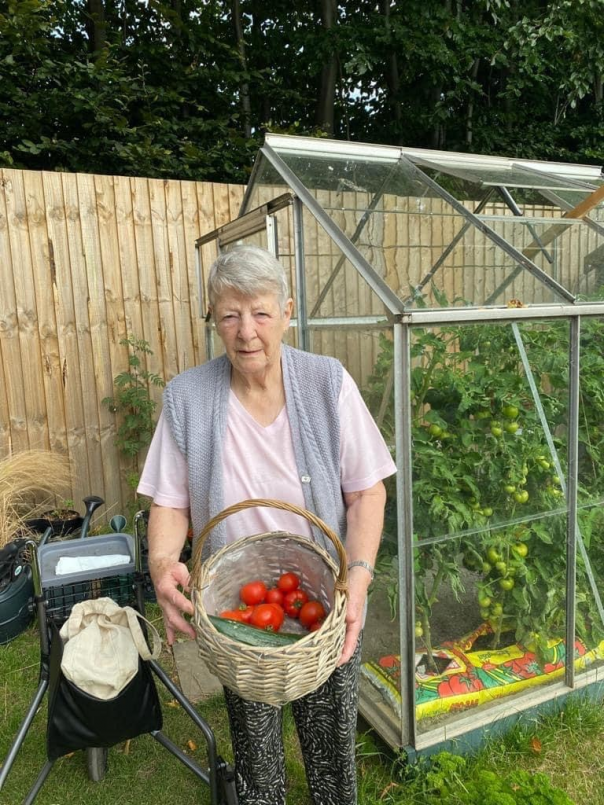 Abstract
An allotment created at the start of lockdown at The Cuttings, Harrogate Neighbours' extra care home, has produced an array of fresh fruit, vegetables and herbs that are now being used in the meals on wheels service.
It is currently National Allotments Week, which aims to raise awareness of allotments and the role they play in helping people to become healthier while developing friendships.   
Tenants have been actively involved in the project helping to keep their minds active and to promote a positive mental health.
Margaret Mitchell, one of the residents at The Cuttings, said: "I've always enjoyed gardening so it has been a pleasure to help and watch the fruit and vegetables grow. Being in lockdown has had its downsides but having the opportunity to be outdoors and grow our own produce was been wonderful. I am looking forward to trying to fruits of our labour."
The allotment has produced a range of fresh produce including cucumbers, potatoes, tomatoes, soft fruits and a variety of herbs.
Sue Cawthray, chief executive at Harrogate Neighbours, added: "There are many challenges of lockdown for those who are vulnerable, or shielding, so the allotment was started to encourage tenants to spend more time outdoors.
"There is lots of evidence to suggest that nature, being outdoors and watching things grow has a significant positive impact on mental health, something we place a lot of emphasis on, especially during lockdown. We're fortunate to have a dedicated space in the garden of The Cuttings where tenants have enjoyed planting and watching fresh produce grow. 
"Now we are at a stage where the produce can be used in the food we prepare and deliver to the wider community there is a real 'feel good' vibe in the home which all helps towards positive mental health."