14th Jan 2022 - 05:00
Image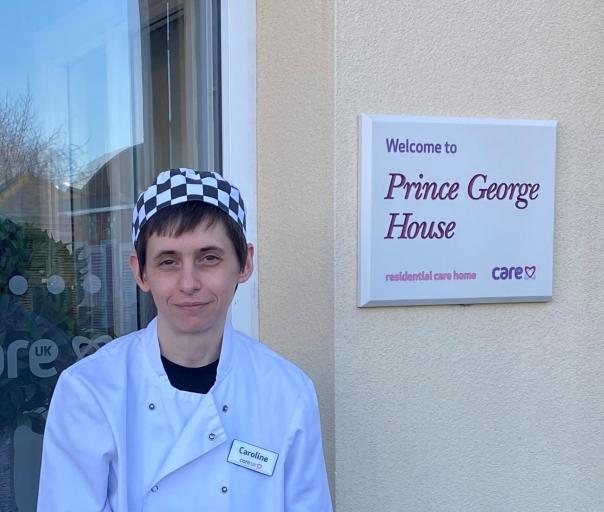 Abstract
Caroline Lloyd, a head chef at the Prince George House care home, went above and beyond the call of duty during the Christmas period by staying away from her family and moving into the home for three weeks to ensure she was free of Covid and able to cook Christmas lunch for the residents.
She said: "When one of the people I live with tested positive, I knew I couldn't risk coming into contact with them. Luckily, they hadn't been home for a few days but were going to be in my house for Christmas. So, I decided to stay at Prince George House and not see my family at all to make absolutely sure that I wouldn't catch the virus. Thankfully, my family were very understanding about the fact that I couldn't spend Christmas with them."
Her sacrifice was given extra weight when the home's second chef tested positive just before Christmas and was unable to work leaving just Caroline and a kitchen assistant to cook Christmas dinner for the residents.
They cooked a big Christmas feast, including starters of either prawn cocktail or butternut squash soup, mains of roast turkey along with a sausage, bacon and stuffing roulade, and all the usual trimmings. Caroline also cooked mushroom Wellington, for vegetarian diners and those who don't like turkey. And not forgetting dessert, she prepared a traditional sherry trifle and Christmas pudding. 
James Clear, a chef and Care UK's head of hospitality who acts as a culinary lead to all the chefs in its 152 homes, added: "Caroline's story exemplifies what is amazing about our chefs – to them it's not just a job, it's a way of life and a passion.
"They all get such a buzz out of delivering meals that residents really look forward to, knowing that not only are they bringing joy, but their skills help to keep their diners healthy and hydrated. If you are a chef who is tired of churning out the same old menu for ungrateful restaurant diners and looking for a more fulfilling way to live, then I'd urge you to follow Caroline's lead and take a look at our careers website today."