22nd Jul 2021 - 08:00
Image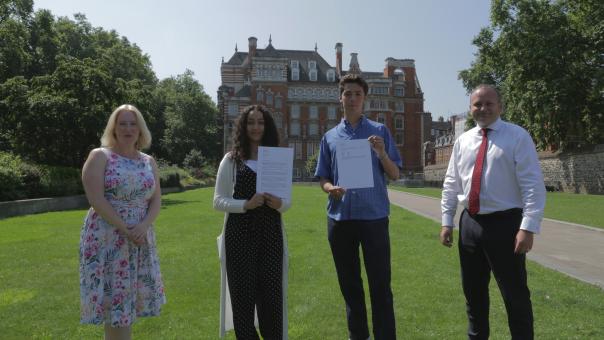 Abstract
Magic Breakfast has appointed ten 'Youth Campaigners' to champion the charity's work, and in their first action they have written an open letter to MPs detailing shortcomings in the new £24m contract to supply breakfasts to schools across England.
In it they have requested a meeting with MPs to discuss how they can work together to tackle child food insecurity and the educational attainment crisis across the UK.
They are also calling for members of the public, who have throughout the Covid-19 pandemic stepped up to demand more government action to address child hunger, to join their campaign by adding their voice to the letter: https://bit.ly/mb-yc.
The letter, which was received in person by Emma Lewell-Buck MP and Neil Coyle MP, calls on the government to prioritise children at risk of hunger in its new school breakfast provision contract.
The Department for Education recently awarded the £24m contract to Family Action, which will see the organisation supply breakfast food to at least 2,500 schools in England between September 2021 and July 2023.
However, Magic Breakfast's Youth Campaigners say they are 'deeply concerned' that the tender specification for this new contract does not once mention the word 'hunger'.
In the letter they say that without a clearly stated hunger-focus, they fear the new funding will not reach all children at risk of hunger in the 2,500 schools due to be recruited to the new programme, leaving pupils unable to focus in their morning lessons and in danger of falling behind academically.
Alysa Remtulla, head of policy and campaigns at Magic Breakfast, said: "I am thrilled that these ten creative, outspoken and diverse young people are joining Magic Breakfast as Youth Campaigners.
"Their ideas and impressive skills will ensure that Magic Breakfast's advocacy campaigns are stronger, more effective and youth led. Some of our Youth Campaigners have lived experiences of poverty and food insecurity and a few attend schools supported by Magic Breakfast.
"I'm proud of the clear message that the Youth Campaigners have sent to all MPs today and I look forward to working with them to continue to build cross-party political support for school breakfasts."
Robert Halfon MP, chair of the House of Commons Education Select Committee, said: "The attainment gap between disadvantaged pupils and their better-off peers is up to 18 months by the time pupils reach the age of 16, and far from getting better, the Covid-19 pandemic will have made this worse.
"Data shows us that giving disadvantaged pupils the chance to have a decent breakfast will mean that these children will make two months of additional academic progress over the course of a year."