24th Aug 2020 - 10:39
Image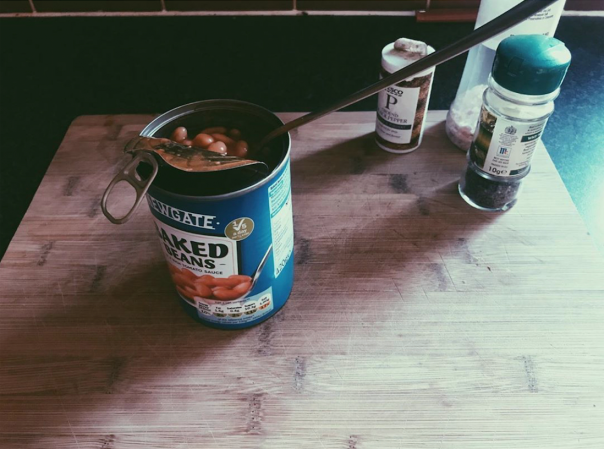 Abstract
A nationwide study of home-working Britons has revealed that, despite the perks of remote working, when it comes to our lunch options, things have taken a dramatic turn for the worse.
Latest Office for National Statistics (ONS) figures suggest almost half (49%) of British workers have not yet ventured back to the office.
And according to research released today (August 24th) by Just Eat, 34% of those working from home have seen a decline in the quality of their lunch, with 39% opting for just a packet of crisps on most days.
A further six percent have resorted to eating cold baked beans straight from the can.
Thirty percent said they usually just make do with a cup of coffee, while more than a third (36%) rely on instant noodles and 19% simply stick a ready meal in the microwave.
Biscuits (27%), bars of chocolate (30%), potato waffles cooked in the toaster (6%) and jam on toast (17%) are other uninspiring midday meals, according to the 1,500 work from home Brits surveyed.
Andrew Kenny, managing director UK at Just Eat, said the results of the survey said that nearly three quarters (70%) of respondents miss their office-based lunch options, with 81% saying working from home has meant their lunches are 'more boring than ever'.
More than one in ten (13%) of home workers eat the same lunch every day.
The research, commissioned by Just Eat to mark free delivery for Pret A Manger, with no minimum order, from its food delivery platform, found that deli sandwiches top the list of lunches we pine for (38%), along with burritos (23%), sushi (19%) and noodle bowls (22%).
Kenny added: "It's clear that lunchtime enjoyment has taken a hit and so I'm delighted our free London delivery on Pret A Manger is available to bring back some of the joy of an office lunch to our customers' homes."
In further findings about the habits of office workers now based at home, 39% said what they missed most about having lunch at the office was the chance for a proper break from work away from their desk, while 38% said they it was having a variety of choices.
According to the study, the average home worker has 12 tedious lunches every month – that is three a week, while 13% skip lunch every day because they cannot think of anything that takes their fancy.
Six in ten get struck down with lunch envy when they see friends and colleagues post mouth-watering lunch pictures on social media.
Nineteen percent said having lunch at home was the worst part of home working, while 85% said having a delicious lunch delivered to their door would make them happy.
When it comes to other downsides of home working, 11% said the worst thing about it was being with their partner all day.