14th Oct 2020 - 09:04
Image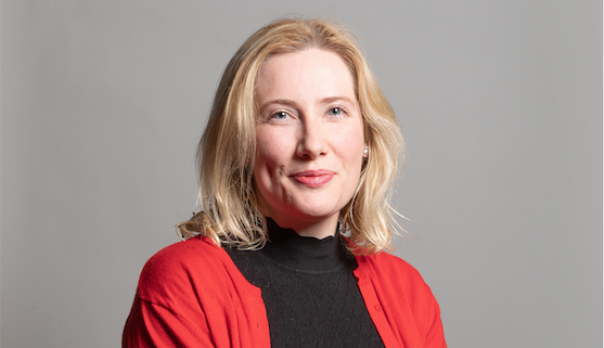 Abstract
A School Breakfast Bill, which aims to provide state-funded primary and secondary schools with the resources they need to provide a free, healthy breakfast to pupils, has passed its first hurdle in the House of Commons.
The bill, introduced by South Shields Labour MP Emma Lewell-Buck, will go forward for its second reading on February 5th 2021.
If passed, it would build on existing breakfast provision by guaranteeing schools additional funding to cover the costs of food, delivery and extra staff time. It will apply only in England as education is a devolved issue.
Lewell-Buck said: "This will ensure pupils from more disadvantaged and lower income households are able to benefit fully from the education system."
The National School Breakfast Programme, launched in 2018 with funding from revenue raised by the Soft Drinks Industry Levy, has already supported more than 280,000 children in more than 1,775 schools in the UK with a healthy breakfast, but figures suggest there are 1.8m children in the UK potentially at risk of starting the day too hungry to learn.
The Government did allocate a further £11m funding for the programme during 2020/21, but that lasts only for 12 months and runs out in March 2021.
Magic Breakfast, which together with Feeding Britain is responsible for operating the Government's existing breakfast programme, has produced a briefing document for the bill that examines the need, the cost, the benefits and possible sources of funding.
It estimates nearly 1.8m children would benefit, with the cost put at between £88.7m and £229.3m depending on the extent to which staffing costs are covered by the Government's wider childcare commitments.
That works out at under £130 per child over the course of a year.
In terms of benefits, an Institute for Fiscal Studies evaluation has found that Year 2 pupils in schools with universal free school breakfast provision made two months additional academic progress, compared to children in schools with no breakfast provision.
And the University of Leeds found that children who ate breakfast regularly achieved an average of 2 GSCE grades higher than children who rarely ate breakfast
As to where funding might be found, the briefing points to an unspent £54 in 2018-19 from the Soft Drinks Industry Levy, and £88m of Free School Meals money not used, largely due to absence.
The bill enjoys broad-based support and will be introduced in February for its second reading by a cross-party group of MPs, including Lewell-Buck and several Labour colleagues, Robert Halfon, the Conservative MP and chair of the Commons Education Select Committee, and several other Tories, along with Caroline Lucas the Green MP and Wera Hobhouse of the Lib Dems.