15th Sep 2021 - 07:00
Image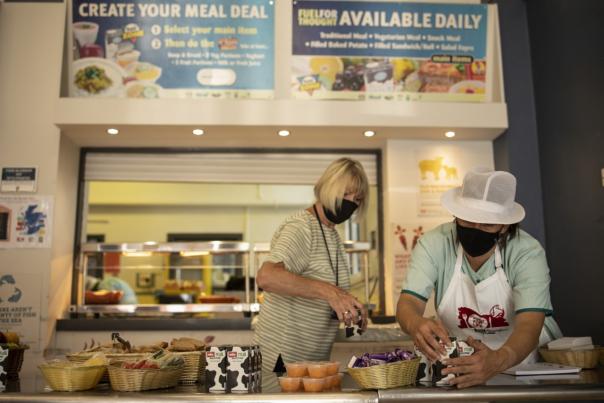 Abstract
Scotland's largest local authority Glasgow City Council has received a bronze Food for Life Served Here award for its work to get fresh, local and sustainable food onto school plates.
Glasgow City Council believes this is a key step in ensuring public spending supports environmental goals and shows important progress towards Scotland becoming a 'Good Food Nation'.
With around 30% of the greenhouse gas emissions that drive climate change arising from the food system, and last month's IPCC report calling 'code red for humanity,' it is vital that public sector spending reflects the urgent need to tackle climate change.
Public procurement of sustainable and local food is one of the most effective mechanisms at our disposal to drive transformation in food production and supply. 
Sarah Duley, head of food at Food for Life Scotland, said: "As Scotland gears up to host COP26, Glasgow achieving the Food for Life Served Here bronze award symbolises that change is possible. Public spending has real power to support ethical producers that have sustainability at the core of their business.
"With Glasgow added to the list, just over half of Scotland's local authorities are now Food for Life Served Here award holders, their achievements demonstrating what's possible to the other half."  
The bronze Food for Life award means catering teams across the city work to ensure that a minimum of 75% of dishes are freshly prepared from unprocessed ingredients.  
Glasgow is the 17th local authority in Scotland to achieve the Soil Association's Food for Life Served Here award. Every day 135,000 Food for Life accredited meals are served across Scotland including 34,000 in Glasgow.
Councillor Chris Cunningham, city convener for education, skill and early years at Glasgow City Council, added: "It's extremely important that our children and young people are given the opportunity of a healthy, nutritious and more sustainable lunch.   
 "This makes for better concentration, better learning and it means that the food our children are eating is full of goodness and sourced from local providers to help in tackling climate change."