8th Jun 2020 - 08:09
Image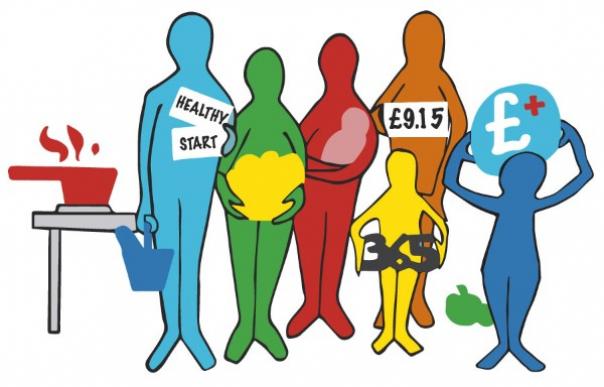 Abstract
The Government has been warned it will face legal proceedings if it fails to provide free school meals over the summer holidays, in a letter issued by lawyers acting on behalf of food charity Sustain and Good Law Project.
It follows the announcement by the Government on June 4th that it will not extend a national food voucher system for children over the summer.
The letter addressed to the Secretary of State for Education seeks urgent clarification about what action the Government will take to address holiday hunger throughout the summer months.
It gives the Government seven days to respond before the formal litigation process will commence.
Kath Dalmeny, chief executive of the food charity Sustain, said: "Throughout the coronavirus pandemic, we have heard more and more stories of families with children struggling to put food on the table due to having too little money.
"The situation has got worse as parents lose jobs and income. Hundreds of thousands of children have gone without food and many food banks and local authorities have told us they cannot keep up with the avalanche of demand for emergency food aid."
"Hunger has no respect for term-time dates. Throughout lockdown, Sustain and many others have repeatedly called on the Government to guarantee that vulnerable children get the food they need, including over the long summer holiday.
"We have tried everything we can think of to secure every child's right to food, yet this week the Government said it has no plans to help the majority of vulnerable children over the summer.
"Taking legal action is a last resort, but the time has come. Hungry children in lockdown cannot march to Parliament to demand their rights, so this is why we're speaking up with and for them."
And Jolyon Maugham, director of Good Law Project added: "No child should go hungry in what is one of the richest nations on earth. It really is that simple. The Government acknowledged this when it introduced the food voucher scheme to ensure kids eligible for Free School Meals were fed when schools closed for lockdown.
"Nothing has got better since the scheme was introduced. Millions of families across the country still face financial hardship because of the pandemic. Yet the Government still has not come up with a decent plan to ensure kids don't go hungry. If they don't, we will take formal legal action."
The Government had introduced a national food voucher scheme for children eligible for free school meals when schools closed for the coronavirus lockdown. The scheme provided poorer families with a £15 per child voucher per week that could be spent at supermarkets to cover the cost of a child's lunch. It meant children would continue to receive at least one decent meal a day.
Following public pressure, the scheme was extended to cover the Easter holidays and the Summer half-term.
But now the Government has announced a much smaller programme over the summer break involving holiday activities and food for 50,000 children from low-income families - just 4% of the number of children eligible for free school meals in England.
There was an indication this might be extended, but with no guarantee.
The Welsh Government has already announced that it will continue to provide £19.50 per child per week funding for free school meal provision throughout the summer.