23rd Feb 2021 - 08:50
Image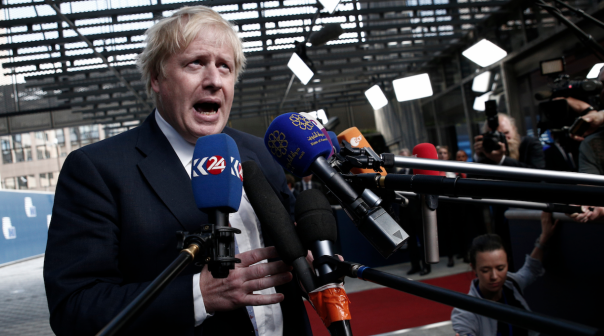 Abstract
The hospitality industry has reacted to the roadmap set out by UK Prime Minister Boris Johnson, which aims to gradually reopen schools, shops and hospitality venues.

The roadmap consists of four main stages to help the UK to recover from the Covid-19 pandemic. The roadmap includes:
Step 1 (Part 1: 8 March): Schools to reopen.

Step 1 (Part 2: 29 March): Rule of six or two households can meet outdoors + opening of outdoor sport and leisure facilities.

Step 2 (no earlier than 12 April): return of outdoor hospitality, event pilots begin + outdoor attractions open.

Step 3 (no earlier than 17 May): Indoor entertainment + domestic stays overnight.

Step 4 (no earlier than 21 June): no legal limit on social contact, nightclubs open + no legal limit on all life events.
Kate Nicholls, chief executive of UKHospitality, said: "The sector is obviously devastated that its reopening will be so far away. From the start of November, the sector will have been closed for nearly 200 days, with just a couple of weeks of heavily restricted trading in December. A major package of financial support is imperative if hospitality is to survive.
"This delay in reopening will make the job of survival all the more difficult for businesses only just clinging onto existence. It is much more than just an inconvenience for many employers in our sector, it is another delay that they cannot afford and, for too many, will not be able to survive.
"The job for the Government now is to make sure that our sector survives this further period of closure intact. The Chancellor has just nine days to save thousands of businesses and hundreds of thousands of jobs that simply will not be there without a substantial package of compensation."
Prior to the Covid-19 pandemic the hospitality industry represented 10% of UK employment and 6% of businesses.
Ian Wright, chief executive of the Food and Drink Federation, added: "It is disappointing but wholly expected that the Prime Minister's roadmap shows no signs of taking account of any input from business.
"For a great many of the food and drink manufacturers supplying the hospitality and food service sectors, a return to 'business as usual' seems an awful long way off. As such, it is only correct that the Chancellor outlines significant extensions to the furlough and credit insurance schemes as part of his Budget announcement next week.
"The food and drink industry is the UK's largest manufacturing sector. It will therefore be key to the country's economic recovery, with a footprint in every region. Now is the time for government to provide additional support to ensure those businesses most at risk can play their part in putting the country back on its feet."