7th Sep 2020 - 09:14
Image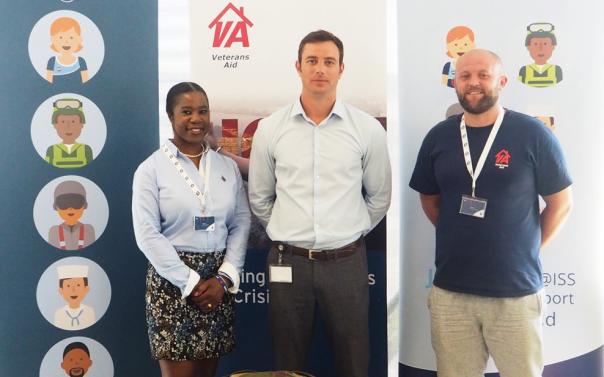 Abstract
ISS UK has earned the Business In the Community (BITC) Responsible Champion Award (Unipart Outstanding Employment Category) in 2020 for its JointForces@ISS employability programme that is designed to help Forces personnel transition from the military to civilian workplace.
Set up in November 2017, the JointForces@ISS programme has supported more than 300 service personnel by assisting them with career advice and internships to develop their skills and careers.
The impact of the programme has been that 75% of people who were part of JointForces@ISS were offered employment - either permanent roles or temporary contracts at ISS UK.
Purvin Patel, chief executive of ISS UK & Ireland, said that, in return, the diverse talent that JointForces@ISS brought into ISS had created teams that 'continued to drive success'.
"Our great people continue to be the engine that drives our success as a business. By embracing the ISS values, our people have led, built and developed a programme that delivers the human touch in supporting service leavers into employment.
"I am proud of each and every story I hear of our beneficiaries and of the example we are setting for others to follow.
"It is programmes like JointForces@ISS that define the culture across the UK and enable us to continue delivering exceptional customer service."
Tim Proctor, director of HSEQ and corporate responsibility (CR) for ISS UK & Ireland, added: "Within our CR strategy we have three pillars, one of which is centred on people empowerment to incorporate 'identifying, retaining and developing the best talent'.
"This pillar supports our drive to recruit from a broad talent pool and the JointForces@ISS programme is a fantastic example of this in action.
"We recognise that our UK Armed Forces, which recruits from all walks of life, do an unbelievable job for the country whilst possessing the skills, knowledge and behaviours that enhance our own customer service objectives.
"We really want to help service leavers find great second career opportunities; we also, selfishly, want to utilise their talents to connect people and places to deliver excellence service and expertise to all our stakeholders."