4th Jan 2021 - 05:00
Image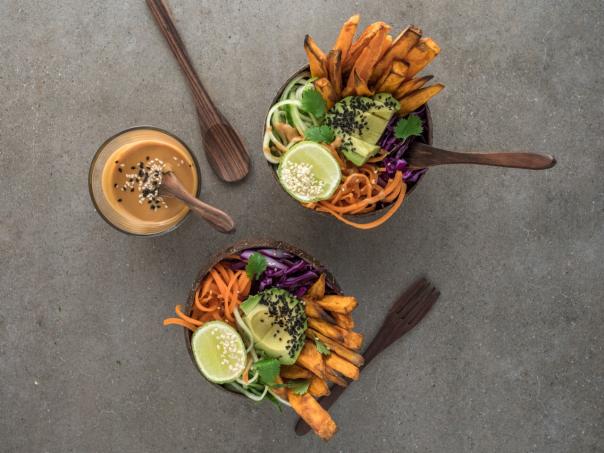 Abstract
New research from the British Nutrition Foundation (BNF) has revealed that 61% of British people say they are unlikely to follow a plant-based diet in the New Year.
The survey, conducted by YouGov on behalf of BNF, found the most likely age groups to follow a plant-based diet are 25-35-year-olds (16%) and those aged 55+ (12%).
The BNF survey has also revealed that some people are confused by the term 'plant-based'. One in ten surveyed said they do not know what a plant-based diet involves.
The BNF defines a plant-based diet as 'based on foods derived from plants, such as grains, vegetables, fruit, pulses and nuts, but that can also include a smaller proportion of animal derived foods such as meat, fish, eggs and milk'.
Sara Stanner, the BNF's science director, said: "Research shows that diets that contain a high proportion of plant-based foods have health and environmental benefits, and we need to make sure people are not put off this style of eating by thinking they have to avoid all animal foods.
"The key to a healthy plant-based diet is eating a wide variety of plant foods, but not necessarily cutting out animal products altogether.
"We have seen significant growth of interest in plant-based diets in recent years, influenced by both health and environmental concerns. Diets rich in plant foods have many health benefits including providing micronutrients, fibre, fruits and vegetables."
The most popular reasons given for adopting a plant-based diet included not agreeing with eating meat (53%), environmental reasons (52%) and to be healthier (42%).
According to the BNF survey the most popular plant-based foods were nuts & lentils (51%) and beans & chickpeas (50%).