20th Nov 2019 - 11:54
Image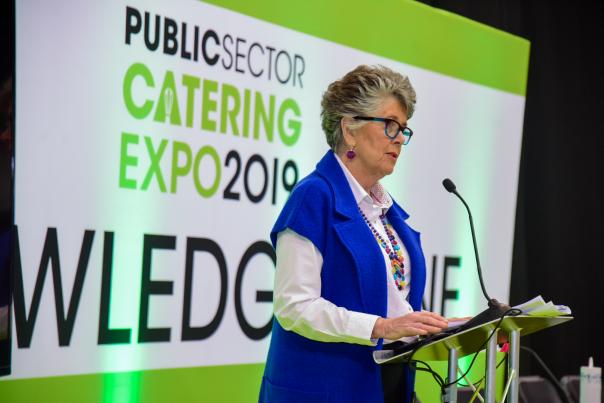 Abstract
Great British Bake Off judge Prue Leith has vowed 'to do her best' for caterers in the hospital food review.
Speaking on day two at the Public Sector Catering Expo, she discussed how important food was for everyone in the country, from school children to prisoners, to military personnel, and patients in hospitals. 
Citing Dame Sally Davies' recommendations regarding the banning of food on public transport, she asked if putting food on the curriculum would be the better option. 
She said: "Wouldn't it be better to make healthy eating part of the curriculum? Currently the government just tinker with food education depending on who the Secretary of State is at the time, or what the daily mail says.
"My generation has not served this planet well, but we can teach the next one to do better." 
Speaking on the hospital food review, of which she is currently working on, she said that they are 'about halfway through', with it expected to wrap up around Christmas time. 
Admitting that she initially said no to the review, after speaking to health secretary Matt Hancock she was encouraged by his passion on the subject.
After a further meeting with prime minister, who said 'all the right things' she said that despite the current looming general election and political uncertainty, she was 'determined that the review will not be pushed into nowhere.
As a final note to the assembled caterers, she said: "We'll do our best for you, I promise."