7th Apr 2022 - 07:00
Image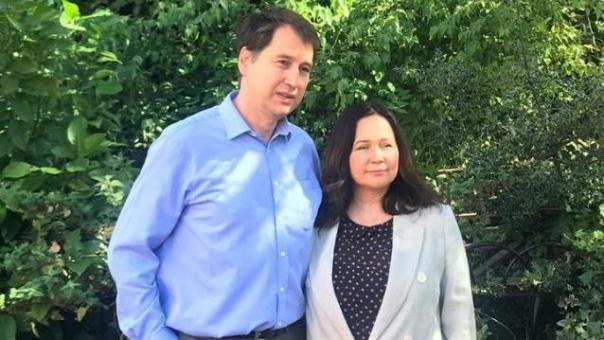 Abstract
The Public Sector Catering Awards, which are taking place tonight at the London Hilton Metropole, will raise money for the Natasha Allergy Research Foundation (NARF).
Natasha's Law, which came into effect from 1 October 2021, requires all food businesses to provide full ingredient lists and allergen labelling on foods pre-packaged for direct sale (PPDS) on the premises.
In the UK an estimated 7% of children suffer from a food allergy. While some reactions can be treated, some can be more severe or even fatal. Following Natasha's death, Nadim and Tanya set up NARF to help people who suffer with food allergies.
Nadim and Tanya Ednan-Laperouse were one of the keynote speakers at the 2021 LACA Main Event and they recently gave at speech at the HCA Forum.
The PSC Awards will be hosting a charity raffle to raise money for NARF, which aims to create a world that is safe for all allergy sufferers. People who want to enter the raffle will need to bring cash with them and the overall grand prize is £500.
Presenter, broadcaster and journalist Jeremy Vine will host the Public Sector Catering Awards, which aim to recognise excellence of individuals, teams, companies and organisations including contract caterers operating in a public sector environment.
Full shortlist of 2022 finalists:
Armed Forces Catering Award (no nominations sought) 
AB (CS) Devorne Gibson - Royal Navy
Cpl Mostert - Army
Sgt Jewels Williams - Royal Air Force
Care Catering Award     
Anne Dudley - Hampshire County Council
Anwar Kajee - Country Court
Aaron Watson - Primrose Bank Care Home
Care UK Food and Hotel Services Team
Hospital Catering Award             
Russell Blake – Medirest
Raouf Mansour - Ashford & St Peters NHS Foundation Trust
Duncan O'Neill - Stepping Hill Hospital Stockport
Nicholas Roberts - Stockport NHS Foundation Trust
NHS Supply chain Food Provided by Foodbuy.
Special Contribution Award
Rhona A'Hara - Sodexo
Gary Kilminster & Robin Dudley - Essential Cuisine
Neel Radia - Bidfood
#EndChildFoodPoverty Coalition
The Case for Good School Food
Training and Apprenticeship Award       
Rachael Higo - Caring Cooks of Jersey
Forward with Marcus Wareing Programme - Compass Group
Kickstart Scheme at Compass
NHS Supply Chain: Food
Catering Manager of the Year Award
Sarah Bucknall - Thomas Deacon Education Trust
David Jones - Aramark at the University of Hertfordshire
Duncan O'Neill - Stepping Hill Hospital Stockport
Felix Tetteh - HMP Brixton
Brian Whitworth - HMP Bronzefield, Sodexo
Derek Wright - Blackpool Council
Chef of the Year Award
Andrew Bedwell - Millers Grange Care Home, Care UK
Chris Cunningham - Royal Holloway, University of London
Alex Moody - Park Community School
Darren Passmore - Compass Group
Aaron Watson - Primrose Bank Care Home
 
Sustainability Award
Nigel Craine - Lancashire County Council
East Ayrshire Council Catering Team
ESS
Source Catering at the University of Bristol
The University of St Andrews
 
Unsung Hero Award
Chris Llewellyn & The Bevy Volunteers
Alyson Marsh - Educaterers Ltd
Andrea Moore - London Borough of Waltham Forest
Helen Turner - West Sussex County Council
Catering College Award
Greg Cheeseman - Eastleigh College
Graham Taylor - Cambridge Regional College
Hospitality & Professional Cookery Team - Edinburgh College
Contract Caterer of the Year Award
Cleverchefs
Elior UK
Enfield Council Catering Services
ESS
Innovation Award          
ESS
Quality Assurance Catering Team - East Ayrshire Council
Steve Jones - NEWydd Catering and Cleaning
The University of Sheffield
Torfaen School Catering
Team of the Year Award             
Maxine Cartz, Helen Ream, Heather Dolan - Medirest
Duncan O'Neill - Stepping Hill Hospital Stockport
The Chartwells Nutrition Team
Sodexo Colchester Team
The University of St Andrews
Education Catering Award
Michelle Perry - Taylor Shaw
SENDAT
The Sandbach School Catering Team
Thomas Deacon Education Trust
Ysgol Gyfun Gwynllyw Comprehensive School
Health and Nutrition Award
Mandy Davies - Elior UK
Anwar Kajee - Country Court
Duncan O'Neill - Stepping Hill Hospital Stockport
ESS
OCS and Super Wellness
Marketing Award
Zoe Gill – Brakes
Emily Reeves - Cypad
OCS and Super Wellness
University of Kent Catering Department
University Catering Award
Gagan Kapoor - Loughborough University
Amanda Pettingill - University of Nottingham
King's Food Team
Leicester Services Partnership
Source Catering at the University of Bristol