29th Jun 2022 - 07:00
Image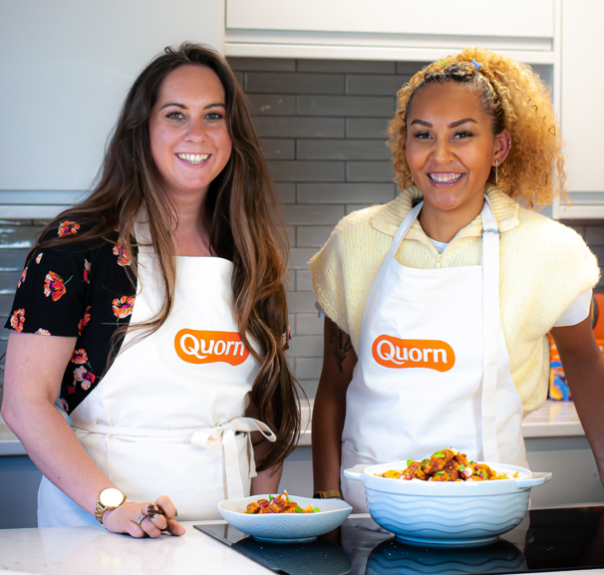 Abstract
Meat free pioneer Quorn featured on the latest episode of 'Hungry for It', a new competitive food programme from BBC Three.
The show, which airs on Tuesday evenings at 8pm, follows ten aspiring chefs who are competing for one 'life changing prize' with the main goal of progressing their culinary careers. In each episode the aspiring chefs are split in to two groups, 'Pop Up Cooks' and 'Restaurant Cooks', and given different tasks to complete simultaneously.
During Quorn's episode, which aired yesterday (28 June), the aspiring chefs battled it out to create protein-rich meals using Quorn products. The cooks were challenged with feeding diners, including Olympians, who take their diet as seriously as their training.
The winner of Quorn's episode, Ayala from Welwyn Garden City part of the 'Restaurant Cooks', impressed the judges including Quorn's culinary innovation manager and guest judge Sarah Graham, alongside celebrity judge Big Zuu and American chef Kayal Greer.
Graham said: "We're always looking for new ways to get consumers and chefs eating and creating with Quorn. It's a really important tool to help us with our mission to tackle climate change by making delicious food. What better way to showcase our product than to task aspiring chefs to create delicious, visually appealing dishes, that show how versatile our super protein, Quorn mycoprotein, is as an ingredient.
"Aspirational meat reducers now make up 55% of the meat free market and it's important that we continue to keep them engaged and excited. That's why we're so passionate about inspiring and empowering chefs and consumers at home to consider meat free."
Ayala was invited to Quorn HQ in Leeds to spend the day with the culinary team creating recipe ideas and helping to brainstorm future innovation projects. The aspiring chef also prepared her signature dish of spiralized sweet potato-ghetti with chraimeh spiced Quorn pieces with charimeh paste.
She added: "I feel incredibly lucky to have visited a huge name like Quorn. I had an amazing time meeting their talented and welcoming culinary team. They taught me all the workings of their food team, it was great fun and I learned a lot of insightful industry knowledge to take home with me."