18th Sep 2023 - 06:00
Image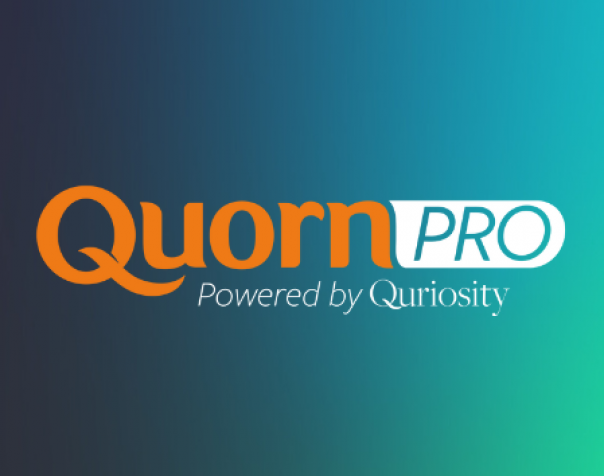 Abstract
The Foodservice Business Unit of Quorn has undergone an extensive repositioning exercise in the UK and EU, driven by their crusade to become 'the protein of choice' for chefs.
QuornPro Powered by Quriosity will move them away from being seen as a classic meat alternative to becoming the 'perfect protein solution' for foodservice customers. Working with the culinary team, Quorn has 'transformed' the unit from simply selling frozen food, to inspiring out of home chefs.  
Andrea Deutschmanek, head of marketing UK & EU for foodservice at Quorn, said: "It was essential for us to pull the strands of our business together. We needed more than just a great visual concept to convey messages about nutrition, tasty food and innovation, to help us build on our strong brand equity beyond the UK and globally.
"We've set new brand standards, including all elements of a master rebrand and a new identity, with an extensive strategic process that's included internal, external and customer input, deep diving into the needs of our target markets and defining the business unit's future. It's been an exciting journey to have led the fundamental re-shape of the future of a growing business unit, and a big brand."
Quorn Pro can be defined as 'a delicious and nutritious protein on the precipice of logic and magic, backed with decades of independent scientific research'.
Quorn mycoprotein is made by fermenting a natural fungus Fusarium venenatum. It is naturally low in saturated fat, high in fibre and a complete protein source with its nine essential amino acids, just like 'traditional' protein sources such as meat or fish. It's also a good source of vitamins and minerals.
Paul Jennings, head of culinary at QuornPro, added: "We've always had an ambition to do more than provide tasty, nutritional and sustainable menu choices. Driven by Quriosity and our culinary ambition to be best in class, we have a unique opportunity to inspire the future of protein on plates.
"We will build on our strong culinary credentials, using our food first strategy, passion, expertise and understanding of the foodservice industry, to reinforce our position as trusted industry leaders in protein."