18th Feb 2021 - 08:38
Image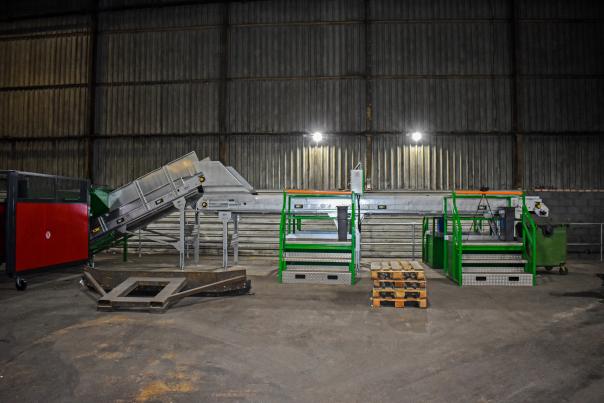 Abstract
Paper Round, a 'pioneering' recycling company, has commissioned a new sorting line at its facility in Essex for the Vegware compostable disposables it collects in London, Brighton and Sussex.
The sorting line has a belt configuration, bin lifts and a compactor with sorting stations for trained pickers to identify non-target items, including conventional plastics or cans. These contaminants will be removed from the compostable stream and recovered for recycling using existing MRF processing.
Bill Swan, managing director at Paper Round, said: "We're pleased to be awarded significant funds to help us improve the quality of compostable packaging. Compostables must meet strict quality specifications and it was important to us to achieve this. 
"This investment reaffirms our company commitment to providing the industry with better quality recyclables and can give our customers confidence that material presented to us for composting will be acceptable to our composting partner."
The sorting line has been funded with support from Vegware and WRAP's 'Small Scale Non-Household Municipal Business Waste' grant programme.
Peter Maddox, director of WRAP, added: "We are delighted to help Paper Round in its important work through the Resource Action Fund. Resource efficiency projects such as this will help us achieve our goal of diverting and reducing waste, and better managing resources."
In May 2020, plant-based packaging manufacturers Vegware partnered with Paper Round to launch a Vegware compostables collection route.