9th Sep 2021 - 06:00
Image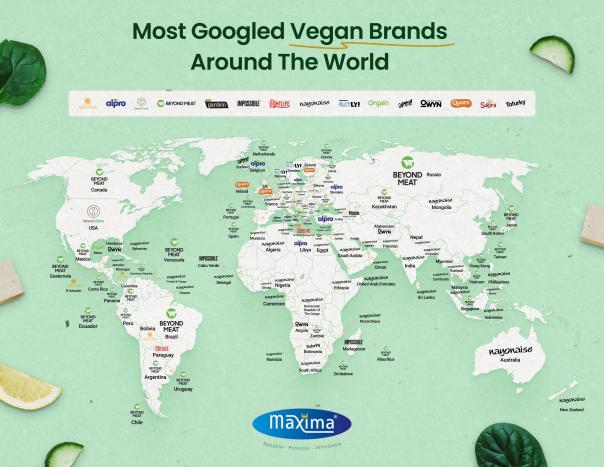 Abstract
Beyond Meat, the producer of plant-based sausages, burgers and beef, has more than 422,000 Google searches a month, which is double the nearest competitor according to a study conducted by Maxima Kitchen Equipment.
Oatly, the creator of oat-based alternatives to milk, yoghurt and ice-cream was the second most Googled vegan brand with 198,000 Google searches a month. Quorn was the third most searched-for vegan brand, pulling in 95,000 searches.
A spokesperson for Maxima Kitchen Equipment, said: "As vegan, vegetarian and flexitarian diets increase in popularity and become ever more mainstream, it's fascinating to see which vegan brands are the most searched in the world, as well as which brands dominate in each country. 
"The popularity of brands like Beyond Meat and Quorn shows our interest in plant-based meat, while the prevalence of Oatly and Alpro reflect the increasing demand for dairy alternatives."
Beyond Meat was the most Googled brand in the USA, Germany, Russia, Japan and South Korea while Oatly was the most searched in Sweden and Quorn dominated searches in the UK.