13th Oct 2020 - 05:00
Image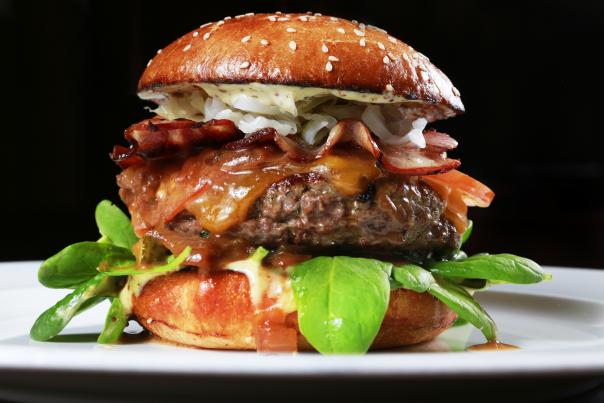 Abstract
New research has suggested that Brits dislike sharing food, with two thirds of respondents (67%) agreeing if you want something you should order it yourself.
The survey, from Pukka Pies, revealed taking a bite of someone's burger was the 'worst food crime', with 52% of the nation agreeing nothing is ruder. Stealing a chip from a fellow diner's plate came in second place (50%) and deciding you've got no room for pudding then tucking into someone else's was third (49%).
The survey, on 2,000 Brits, also found that one in five people (19%) will 'grin and bear it' when someone helps themselves to avoid an argument. One in twenty Brits (4%) confessed they committed 'food crimes' themselves.
Rachel Cranston, head of marketing at Pukka, said: "We can all relate to getting frustrated when someone steals a chip or an extra slice of pizza without asking first. In fact, the research shows that well over half (67 percent) of the nation dreads sharing their meal. That does not need to be the case with our Just for Two sharing pies."
The data found that half (50 percent) of the nation admits to regularly experiencing 'food share fear'. The UK's most generous sharers are from Stoke on Trent (43%), while people in Birmingham (70%) and Londoners (69%) dread sharing their food with others.
Top ten 'worst food crimes' include:
Taking a bite of someone's burger (52%)
Helping yourself to chips from someone's plate (50%)
Not ordering pudding but tucking into someone else's (49%)
Not ordering a side dish but tucking into the sides (47%)
Eating from someone's plate when they just popped to the loo (47%)
Taking a massive handful of crisps out of someone's packet (47%)
Taking an extra slice when sharing a pizza (41%)
Taking a piece of naan bread when you did not order it (41%)
Dipping a chip into someone else's blob of ketchup (41%)
Assuming all the food ordered is for everyone to share (39%)