29th Oct 2020 - 06:00
Image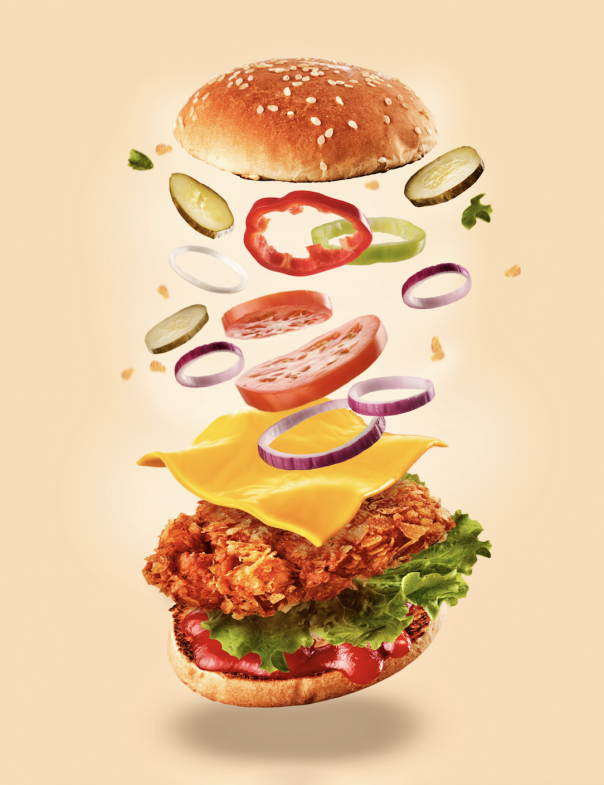 Abstract
The burger, whether its beef or chicken, has been crowned as Britain's favourite sandwich according to new research from food delivery app Foodhub who surveyed 2,000 Brits to find 2020's most loved sandwich.
A quarter of the nation (25%) voted for the burger as their favourite sandwich, ahead of ham & cheese (23%) and cheese & pickle (22%). The research was carried out by Foodhub to celebrate World Sandwich Day, which takes place on 3 November 2020. 
Wil Chung, spokesperson of Foodhub, said: "There's no doubt that Britain loves a butty. We've also seen a surge in sandwich orders on the Foodhub app in recent years, which shows that the nation's love of sandwiches is increasing too.
"And it seems that our tastes are changing – the classic ham & cheese sandwich has always been a favourite nationwide but now the UK is all about the burger when it comes to sandwiches. There's been some debate about whether a burger is even a sandwich but, we've done our research and it seems it absolutely is."
The definition of a sandwich is 'a food typically consisting of vegetables, sliced cheese or meat, placed on or between slices of bread, or more generally any dish wherein bread serves as a container or wrapper for another food type'.
Over half of the Brits surveyed (52%) said their favourite sandwich is most often two separate slices of bread with a variety of fillings in the middle. According to the data Brits expect to pay no more than £3 for a sandwich, although 15% said they would pay up to £6 if the sandwich was of sufficient quality.
Around 15% of Brits stick to the same sandwich for lunch every day and one third of the nation eats at least one sandwich a day.
The top ten UK sandwiches include:
Burger (25%)

Ham & cheese (23%)

Cheese & pickle (22%)

Tuna (22%)

Cheese (21%)

Chip butty (21%)

Egg (21%)

Cheese & onion (20%)

Roast chicken (20%)

Sausage (19%)