21st Oct 2020 - 07:00
Image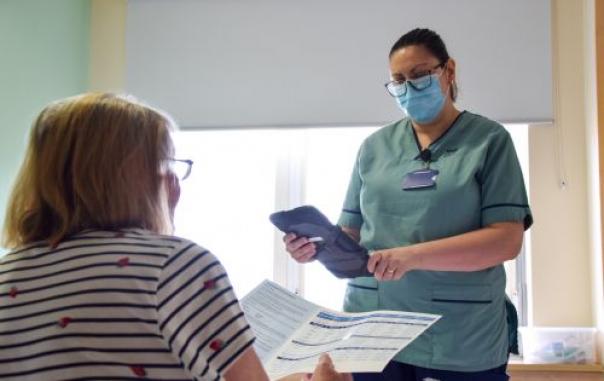 Abstract
An 'innovative' electronic system that allows catering staff to order inpatient meals on the same day is helping to reduce food waste at a Scottish hospital.
The introduction of the Bedside Menu Ordering System (BMOS) at NHS Golden Jubilee has reduced breakfast food waste by 50%.
Before the new system was introduced staff had to fill out a paper form and take it to the catering staff a day in advance. If a patient's appetite changed meals could be wasted using the old system. The new system is also quicker freeing up time for staff to perform other duties.
Pamela Mailer, NHS Golden jubilee catering manager, said "This new system has so many benefits for the hospital and patients alike. It has saved us time as the new system automatically counts meal numbers and gives us control over specialist diets and has helped us build stronger relationships with both staff and patients. All of this means we have more time to better provide the services that focus on patient improvements."
Using a hand-held device the BMOS allows patients to select their meals closer to the time of service. The system flags patients who have food allergies or require specialist diet such as gluten-free or low sodium requirements. This gives the catering team greater control to ensure patients receive a meal suitable to their needs.
Anne Marie Cavanagh, executive director of nursing, added: "At the Golden Jubilee we are constantly looking at ways to improve the care and treatments we offer to our patients.
"The introduction of this new electronic system is a great example of the innovative ways NHS Golden Jubilee continues to transform and improve the way staff work and ensure the hospital continues to offer the best patient care and experience possible to the people of Scotland."