12th Aug 2021 - 06:00
Image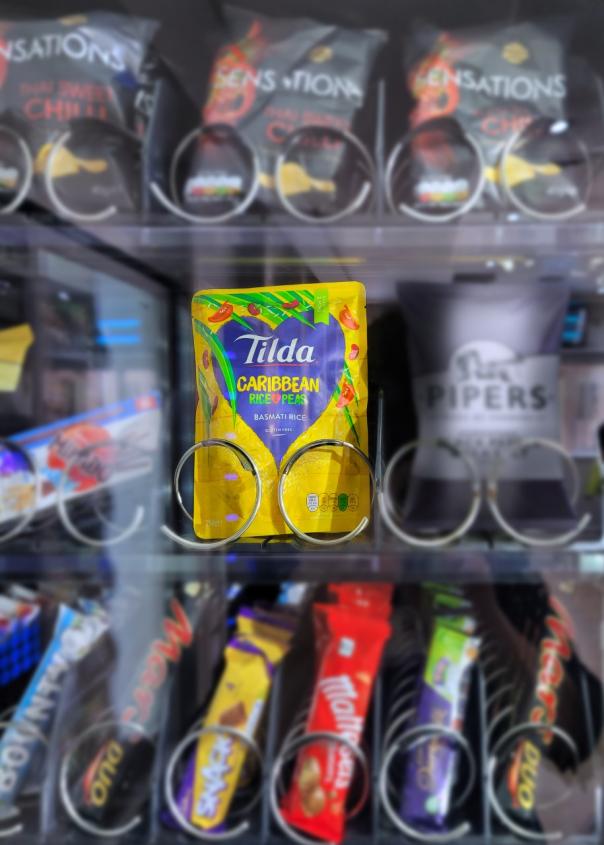 Abstract
Tilda Foodservice has partnered with vending supplier MorVend in its first steps into the vending sector.
The move means businesses can now offer nutritious heat-to-eat plant-based dishes as part of their vending offering to employees. Vending machines also appear across the public sector in universities, hospitals and MOD sites.
Speaking about the partnership, Eric Morton managing director of MorVend, said: "As vending operators, we are always looking for innovative options to offer to our customers.
"It's more important than ever that consumers have access to healthy snacks and dishes on-the-go and by working together with Tilda Foodservice we can ensure this by incorporating the microwavable steamed rice range.
"We are excited to be able to offer this product to our consumers through either their traditional vending equipment or micro-markets moving forwards."
There are an estimated 7m people in the UK who follow a vegetarian diet and a further 3.5 million people adopting a vegan lifestyle. The entire Tilda rice range is 100% gluten free, vegetarian and made with natural ingredients.
The Tilda rice range available in vending machines includes peri peri, coconut basmati, Caribbean rice & peas, as well as sweet potato chili & coconut.
Annette Coggins, head of foodservice at Tilda UK added: "Our partnership with Eric and MorVend will revolutionise vending and opens up a world of cuisines, flavours and nutrition in hot-food offerings not seen before.
"Finally, it means those caterers who trust and love the Tilda brand in the kitchen, can make sure their consumers have the same amazing taste experience when eating on the go too."