18th Dec 2014 - 10:38
Image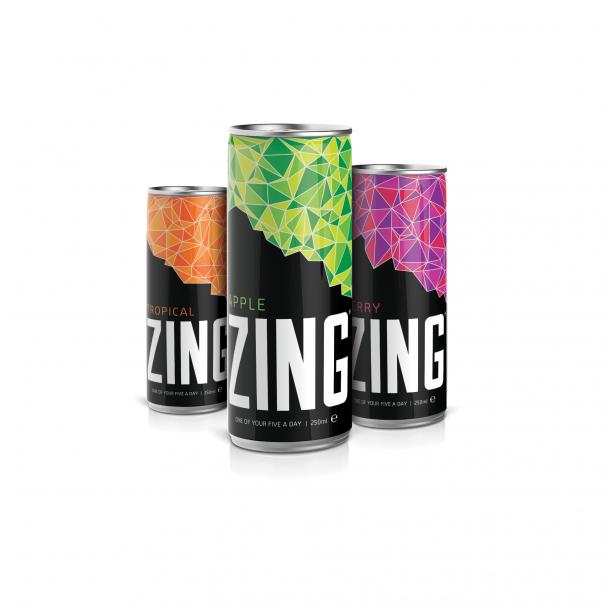 Abstract
Aimia Foods has rebranded its popular Zing brand after a consultation with 100 high school children.
The newly designed, bright and vibrant can has strong standout presence in the chiller, making it a preferred choice for school children and aims to increase uptake for caterers. The reformulated recipe will contain 60% juice, in line with January's launch of the new food standards.
Karen Green, brand manager for Zing at Aimia Foods, said: "Packaging plays a big part in sales to students, which is why as a supplier we are continually looking to innovate and help deliver products that are healthy, tempting, and that will attract even more sales for caterers.
"It was important that we allowed pupils to choose their preferred design, and we are confident that the chosen concept will build upon Zing's established success with pupils in schools across the country."
Zing, from Aimia Foods, has been one of the company's most successful launches in recent years. Available in three flavours, Zing's clever formulation combines fruit juice and sparkling water to deliver flavours of apple, berry and tropical fruits.
The high fruit juice content means that Zing provides one of pupils' five-a-day, but with none of the added sugars, preservatives, colourings or additives that can be found in other drinks.
Aimia Foods, founded in 1981, is an award-winning £70m food and beverage manufacturer. It employs 300 staff working across three adjacent sites in Haydock, Merseyside and sells products directly to the trade.