5th Nov 2019 - 10:10
Image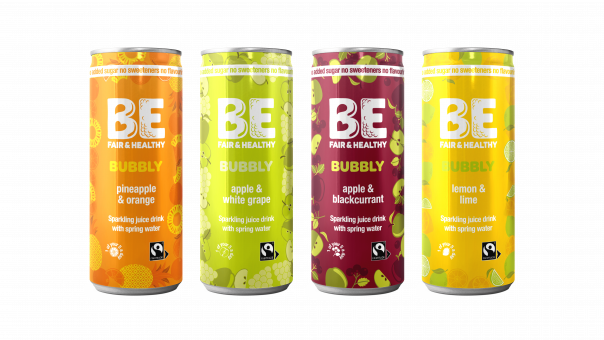 Abstract
New drinks brand, Be Healthy Drinks, has introduced new lightly sparkling 250ml slim canned drinks.
Founded in the South of England, the drinks are completely natural with 60% fruit juice and 40% sping water. 
Sold in two flavours (Apple & Blackcurrant and Lemon & Lime), the brand is fairtrade certified, school compliant and CQUIN compliant. They contain one of your five a day and have less than 79Kcals per can. 
For more information contact Jemma at jemma@bedrinks.co.uk or phone 07956785816 or visit www.bedrinks.co.uk 
Find them on Stand 22 at the PSC Expo, find out more and register for your free ticket here