6th Jan 2021 - 16:15
Image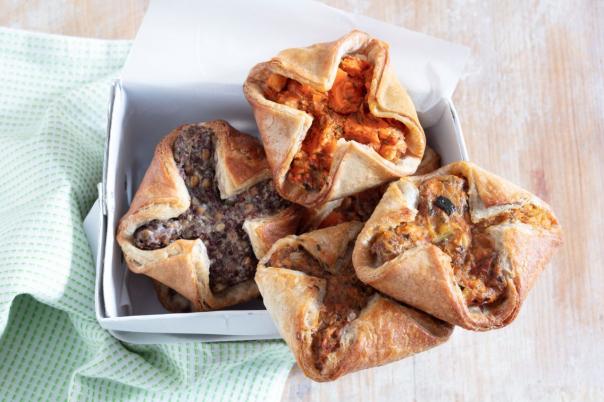 Abstract
Bakery supplier Délifrance has launched its latest vegan product, Vegan Baskets, which can be used by caterers and retailers who are looking to expand their vegan offering.
The Vegan Baskets range is a selection of savoury vegan puff pastries that can be consumed as a snack. The vegan treats are free from palm oil and additives.
According to the Vegan Society around one third of people in the UK are following a flexitarian diet and veganism is at an all time high.
Stéphanie Brillouet, marketing director at Délifrance, said: "Aligned with this is the growing consumer trend for health & nutrition and demand for functional foods. It's increasingly important for operators and retailers to tap into this to remain ahead.
"That's why we've created our Vegan Baskets. Nutritionally rich, easy to bake and full of flavour, they are an ideal choice for all consumers from flexitarians through to vegans."
There are three recipes to choose from:
Carrots, cumin, sweet potatoes and chickpeas – a source of fibre, this fusion is nutritionally dense and brings texture and sweet taste.  

Quinoa, lentils, coriander and green apple – a recipe packed with protein.

Tomatoes, courgettes, onions and sweet potatoes – inspired by ratatouille but with a twist.