19th Dec 2019 - 14:50
Image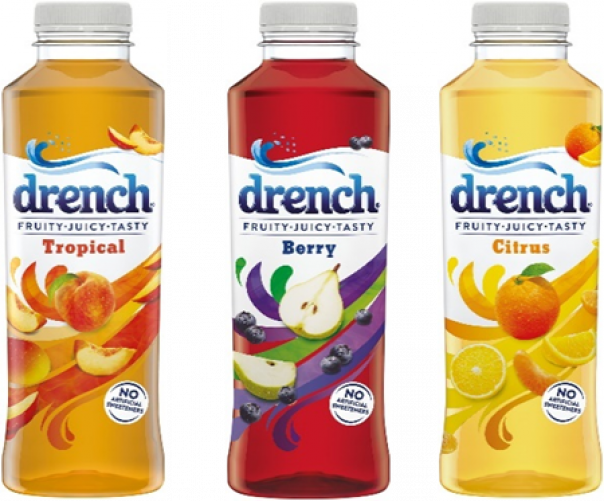 Abstract
Drench is highlighting its taste and flavours more prominently as part of a refreshed pack design.
The updated look includes the renaming of three flavours. Mandarin and lemon is now called citrus, peach and mango becomes tropical and pear and blueberry is grouped as berry. 
Drench is currently worth over £9 million in foodservice and is free of artificial preservatives, flavours or colours. The juice segment represents 8.3% of total soft drinks sales, with a market value of £606.2 million. 
The Drench range is now available in a 500ml bottle format.